20th anniversary of UN Resolution 1325 on women, peace and security
Resolution 1325 was adopted by the UN Security Council on 31 October 2000. For the first time in UN history, the Security Council took a position on issues concerning women's roles and experiences in armed conflicts.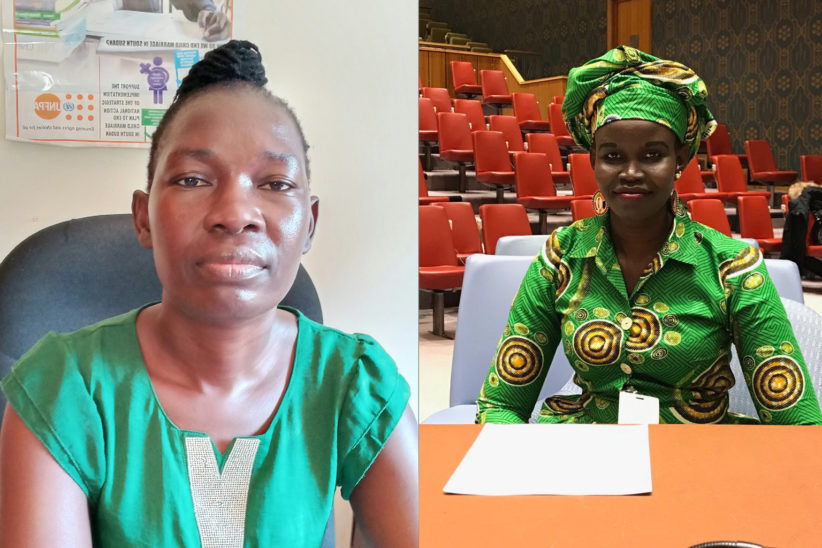 Norway was an important driving force behind the resolution, which states that women should participate on equal terms with men in decision-making processes related to conflict resolution, peace and security, and that girls and women should be protected from sexual violence, which is often used as a weapon in armed conflicts.
Several of our partners work on peace and conflict issues, two of which are South Sudanese StewardWomen and Hope Restoration South Sudan (HRSS). Years of conflict and violence affect large parts of South Sudan. There is not only a persistent violent conflict that largely pits different military groups against each other, but also tensions among communities brought about by abuse and violation of rights. The long-term conflict has destabilized lives and increased vulnerability among different groups, especially women and children.
Championing peace and violence reduction in the community
StewardWomen is one of the organizations that raises this issue, and works for the authorities and local communities to take active action in the fight to end violence against women.
Josephine Chandiru is the Director of StewardWomen, a local civil society organization that works in different locations in South Sudan to support women's rights through representation in statutory courts. In 2019, Josephine and her colleagues, in an effort to ensure that there is peace and stability in the community, organized 17 local mediation meetings in their legal aid clinics and at the family courts. Through these mediation events, 107 gender based violence survivors were able to access justice.
Furthermore, Josephine and her colleagues were able to facilitate seating of two mobile court sessions in Nimule and Magwi areas of Eastern Equatoria State. The two locations do not have established static High Courts. Through the mobile court sessions, 35 cases involving among others, sexual violence against women, were successfully prosecuted. These interventions are critical in ensuring accountability for violent actions, keeping peace and security and ultimately reduce violence at sub-national levels as well as in the country at large.
Environmental protection as peace work
Oil is one of the most important natural resources in South Sudan and petroleum revenue accounts for over 90% of the government's annual income. However, the management of these revenues has been rather dubious, which has been and is a contributing factor to the brutal armed conflict that has hit the country. South Sudan has legislation that is clear on how oil is to be produced, managed and sold, and how the income from it is to be distributed in a way that is transparent, and to the benefit of the people of the country. This legislation has not been followed in recent years.
Among other things, pollution from the industry has been a major problem, which has naturally created a lot of friction in various local communities. This is where the organization Hope Restoration South Sudan (HRSS) comes in. With executive director Angelina Nyajima at the helm, they try to minimize conflict by working for better protection of nature and the environment, and more transparency in how the oil revenue is used.
It is an important goal for us that some of the income from the oil industry will benefit the local communities. One of our victories was when the Sudd Petroleum Operating Company in (SPOC) Tharjath, Koch County, promised to repair boreholes that are critical to the water supply for the local communities in the area.

In addition to this, Angelina and her team have also worked to organize communities to ensure that their voices are heard and that they hold the authorities accountable. This has led, among other things, to the establishment of a County Development Committee (CDC) consisting of women, young people and civil society. This group is currently pushing for greater transparency in the management of oil revenue and environment in Unity State.
NPA are incredibly proud of our partners who every day work for peace in what is often an incredibly challenging context. Women like Josephine and Angelina are moving the world in the right direction, and are perfect examples of the important role women play in both conflict prevention and peacekeeping, and how their participation is necessary to ensure that women's views and needs are addressed.