From the betting shop to the minefield – a career change for Snezana
Snezana Djukovic was born in 1990 and lives with her parents and younger sister in Sarajevo. She worked at a betting shop when the Pandemic hit last year, prompting a career change.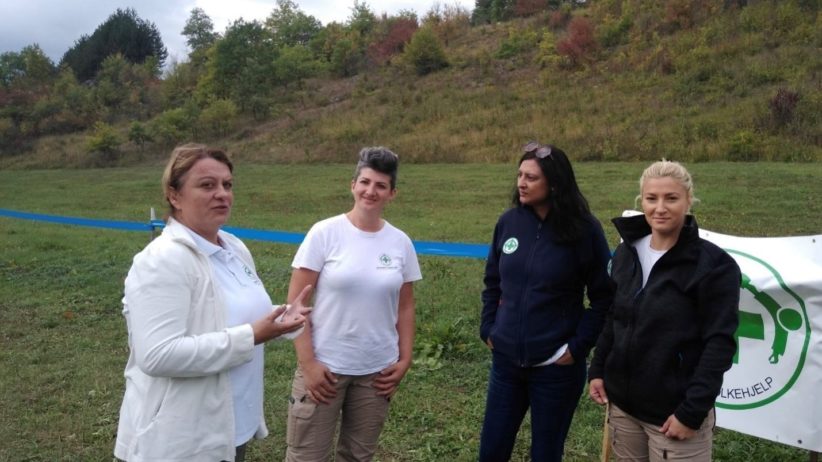 As many other citizens of BiH and other countries, Snezana was laid off due to the negative impact of the pandemic on her business, finding herself in line at the unemployment office along with many other young persons without work in the country. Around 60% of the young population up to 30 years of age are currently unemployed in BiH. No opportunities materialized until she saw an add for deminers from NPA in Sarajevo in January 2021. Snezana applied and happened to have her interview with NPA for job opening as deminer on the 8. March, on the International Women's Day. The interview went well, and she consequently started her training as deminer in June and had her first day in the minefield as accredited deminer on 9. August. We met Snezana in the field on 28. September at the task Hrasnica in Gornji Vakuf/Uskoplje municipality. Snezana is one of three female deminers that have been added to NPA's team of 63 deminers. These women are the first female deminers employed by NPA in BiH.
Why do you think there are so few female deminers in Bosnia and Herzegovina?
"Maybe because people consider the job as deminer as dangerous and most probably associated with what many regard as "men's work". However, nowhere is it written that this is only suitable work for men. I think there is a generational gap regarding perception of traditional gender roles and I believe this is connected with what values children are taught at home and in school. We need more women in this important work, and I hope more women will apply for future job openings, when NPA and other organizations recruit deminers. We are approaching 30 years since the end of the war and we need to finish the job, and women can play an important part in this extremely important effort."

We need more women in this important work, and I hope more women will apply for future job openings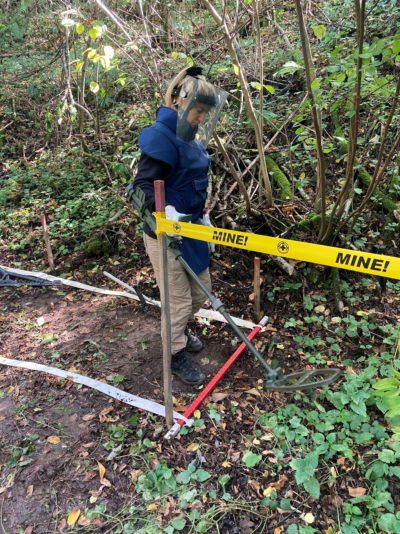 We might say that there is some distance from working in a betting shop to clearing landmines, how did your parents, siblings and friends react to your career change?

"My mother was quite skeptical because she was afraid of this type of work as she thought of it as a dangerous job, my older sister shared her concerns. My father was very supportive, and he even seemed to think it was a bit funny that one of his daughters chose this line of work. My younger sister was also supportive. Of my friends around half were supportive and ditto skeptical at the beginning, but after I told them about the work, they have all been very supportive. Now, at the end of the working week, my father is very keen to hear about my week, while my mother walks away. But mum has accepted my choice, I think it is a generation gap thing."

How have your colleagues received you, considering that the overwhelming majority of colleagues working as deminers are male?

"They have all, without exception, been very supportive since I started working as one of three female deminers. There is no hiding the fact that this can be physically demanding work, depending on the terrain. Many have offered advice as a new team member and offered their assistance as well. I feel that I am very welcome by my team. I expected it to be stressful work, but actually it is not. What is most important is to always work in accordance with the SOP (standard operating procedures), to be calm, gentle when handling the detector, prodder and while excavating and of course to pay attention to the instructions of the Team Leader. This is what is important, your gender is not, Snezana concludes."
NPA BiH thank our donors: Norwegian MFA, German Federal Foreign Office, Swiss Agency for Development and Cooperation, Coop Norway.