Henriette Killi Westhrin is stepping down as Secretary General of Norwegian People's Aid
At an extraordinary National Board meeting on May 3, it became clear that the National Board could not actively support Westhrin in the direction she proposed for the organization. Westhrin therefore chose to resign her position immediately.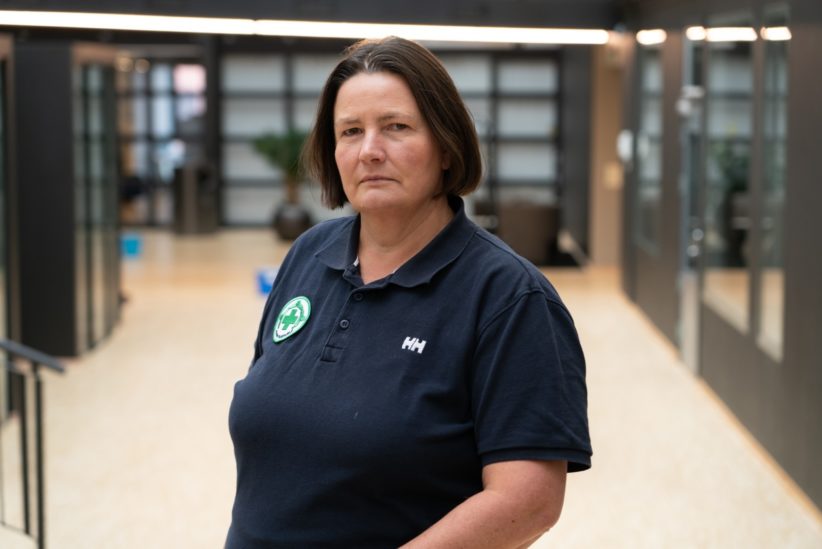 "We find it regrettable, but we understand that Westhrin chooses to resign when the board could not support her choice of direction for the organization," says National Board Chair Amalie Hilde Tofte.
"We are now focusing on continuing the important work that Norwegian People's Aid does at home and abroad in a good way. We thank Westhrin for the good work she has done as head of the organization for a number of years."
"Her tireless fight against inequality throughout the world, so that people have the opportunity to develop in fair, democratic societies, has been incredibly important", says Tofte.
Assistant Secretary General Per Nergaard temporarily steps into the role of head of the organization. Nergaard has worked in this position before and knows Norwegian People's Aid well.
All inquiries about this can be directed to Chair Amalie Hilde Tofte, e-mail: amalie.hilde.tofte@industrienergi.no mobile: +47 926 55 236
Henriette Killi Westhrin's comment:
Sometimes it is not possible to reach an agreement. That's what happened here. This time it was about key strategic choices and risk management. When it comes to such key areas, we cannot have a prolonged disagreement, so it is most appropriate that I end my employment, and that someone else takes over the baton. I am proud of all the good work we have achieved in the more than six years I have been Secretary General. I am leaving an organization with a record turnover and a record number of members. I now wish the organization all the best for the future. At a time where inequality is increasing, democracy is faltering, nuclear threats are increasing, more and more civilians are being injured by explosive weapons, Norwegian voluntary preparedness needs a boost, and the fight for a more inclusive and generous Norway must continue, we need a strong Norwegian People's Aid.