Leader in Colombian partner organization released after 30 months in prison
NPA is very happy to announce that Julián Gil, organizational secretary of Norwegian People's Aid's Colombian partner organization Congreso de los Pueblos, yesterday 24.11.20, was declared innocent and released after 30 months in prison for crimes he did not commit.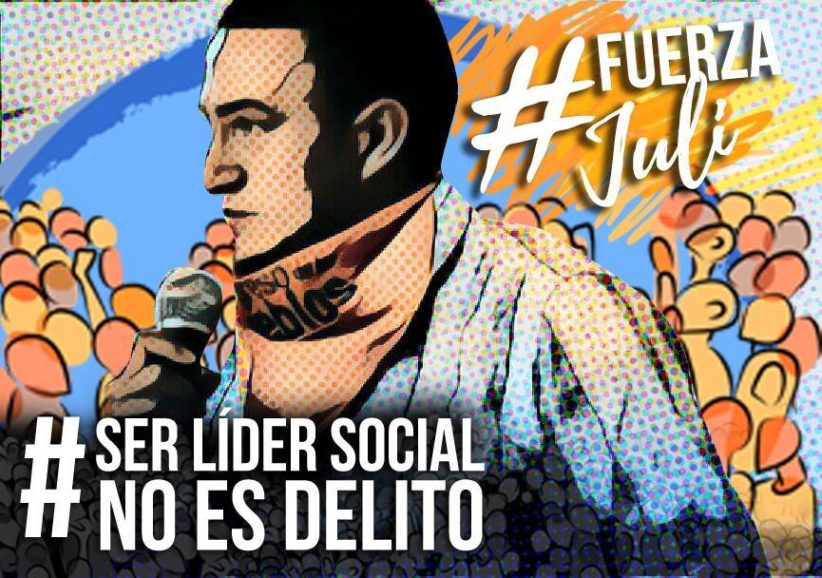 Julián was arrested and sent to jail in June 2018, after wrongful accusations of being linked to guerrilla group ELN, and of taking part in one of their attacks. No evidence was presented during the trial, and false testimonies were given.

Unfortunately, what Julián has been subjected to is not uncommon in a country where social leaders and environmental and human rights activists are constantly subjected to wrongful legal prosecution. It is a deliberate strategy used by the Colombian authorities to malign social movements and to weaken their fight for a more just and peaceful society.
Colombian organizations have fought a tireless battle for Julián's release. Norwegian People's Aid has followed the case closely. We gave our support to Julián during the trial and have informed and followed up with the Ministry of Foreign Affairs and the Norwegian Embassy in Colombia.
Today we send our warmest congratulations to Julián and the Congreso de los Pueblos!