Leader of NPA partner, the National Organization of Indigenous Peoples of Colombia (ONIC), Luis Fernando Arias, passes away from COVID-19
It is with deep sadness Norwegian People's Aid (NPA) receives the news that Luis Fernando Arias passed away on Saturday February 13th, due to Covid-19. We want to express our heartfelt condolences and solidarity.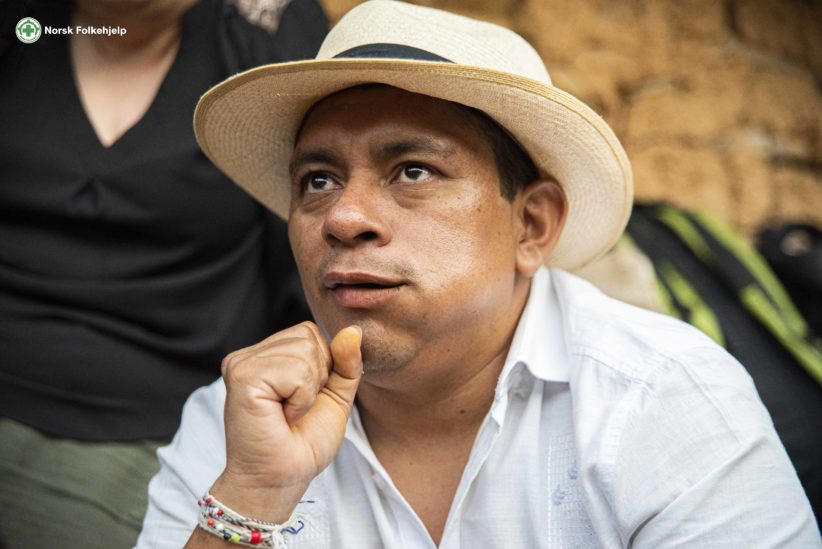 Luis Fernando Arias was the Leader of the Council of the National Organization of Indigenous Peoples of Colombia (ONIC), an important partner of Norwegian People's Aid since 2004. We recognize him as a respected leader of ONIC, the indigenous movement, and the social movement in Colombia. He made valuable contributions to the peace process, in particular to the incorporation of the ethnic chapter, to the agrarian summit, and to the promotion of respect for indigenous peoples' rights.


He visited NPA and Norway several times, last during the Nobel Peace Prize Ceremony in 2016. In 2018, a delegation from The Norwegian Railroad Workers Union and NPA travelled with Luis Fernando to visit ONIC's member organisation in Amazonia, and in 2020, a delegation led by NPA's Secretary General, Henriette Westrin, visited ONICs members in Guajira and Luis Fernando's community and the Kankuamo people in Sierra Nevada. His hospitality, his analysis, dialogue and dedication have always impressed us.


Despite living under continuous death threats, he continued his work relentlessly. His death leaves a great void, his commitment to fight for peace, dignity and social justice – is an example to follow.