New chair of the board, and deputy chairs, of Norwegian People's Aid
Norwegian People's Aid has elected a new chair of the board, and two new deputy chairs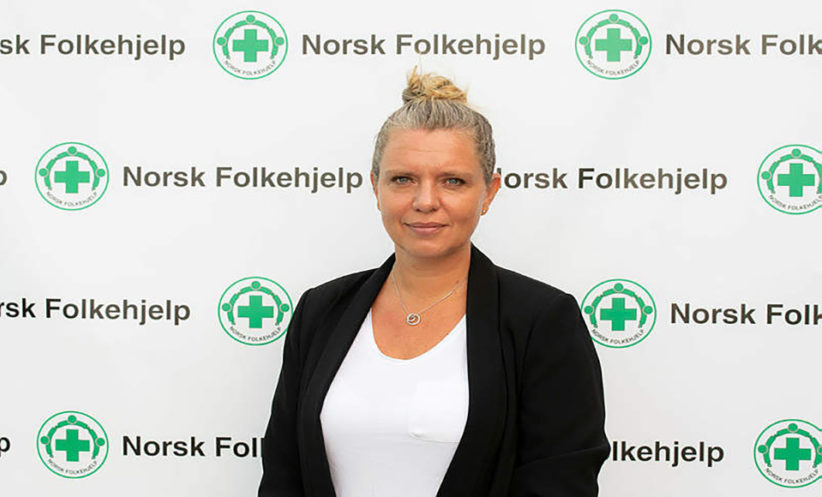 Amalie Hilde Tofte has been elected as the new chair of the Norwegian People's Aid's Central Board. Amalie works daily as an international secretary in the LO union Industri Energi, and has through both education and work been internationally oriented throughout her adult life. She has a master's degree in development studies and a master's degree in democracy building. She has worked at the Norwegian embassy in Hanoi, been on peace corps exchanges in Malawi and otherwise traveled a lot.

Amalie became acquainted with Norwegian People's Aid through her development studies, when she was on field work in South Sudan and investigated how Norwegian People's Aid's projects affected the survival strategies people used there. Through her work in Industri Energi, she has also collaborated with Norwegian People's Aid on a project in South Sudan, Oil for Development in Bolivia and Lebanon and on corporate social responsibility in Ecuador and South Africa.

​Liv Nesse was elected as the first deputy chair of the Central Board. Liv has a degree from NHH as a Master of Business Administration, Master of Science in Business, as well as a state-authorized public accountant, Master in Auditing and Accounting, and she has an intermediate subject in pedagogy and a basic subject in psychology from the University of Bergen. From 2009 to 2011, Liv was CFO of Norwegian People's Aid. She has been a member of the Control Committee for two terms. Today, Liv works as CFO of an energy company. In addition, Liv has held many other leading positions in Norwegian and international business.

Such a broad and varied financial background together with her burning heart for Norwegian People's Aid makes Liv perfect for a central role in Norwegian People's Aid in the coming years.

Stine Elisabeth Antonsen was elected as the second deputy chair of the Norwegian People's Aid's Central Board. Stine Elisabeth is 36 years old and has been a member of Norwegian People's Aid since 2005. She has been a member of the local team board in NF Drammen and Sande since then. She was elected leader of the local team in 2012 and has also served on the regional board in the Southeast region as both a committee member and leader. Stine Elisabeth is a paramedic and a qualified first aid, search and rescue instructor.

Stine Elisabeth is in her second term as a member of the Central Board. She has also been a deputy member in one national meeting term. In addition, she has experience from national meeting preparatory committees. AU highlights Stine Elisabeth's long experience from various positions of trust both locally, regionally and centrally, her professional competence in first aid and rescue, as well as her commitment to Norwegian People's Aid, as important and central to her role as second deputy leader.

The national meeting in 2023 will again elect a new board.