Norwegian People's Aid condems killing of Palestinian journalist
On 11 May 2022, Palestinian journalist Shireen Abu Akleh was shot and killed in the city of Jenin in the occupied West Bank while covering a military raid by Israeli forces for Al Jazeera. Norwegian People's Aid condemns the killing of Shireen Abud Akleh.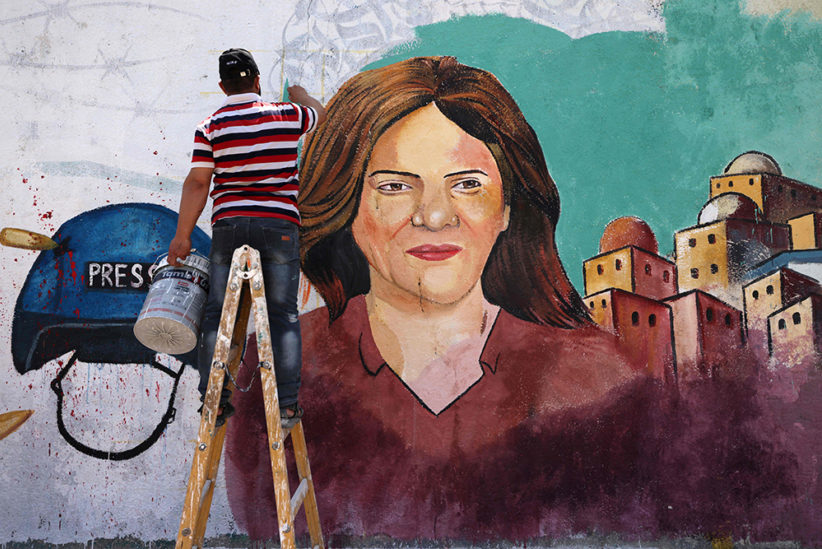 Journalist Shireen Abu Akleh was shot whilst covering a raid by Israeli soldiers in Jenin last Wednesday. According to Al Jazeera, have reported that Akleh and other journalists were attacked by Israeli military.
Norwegian People's Aid supports the humanitarian organization Diakonia in their condemnation of the killing of Shireen Abu Akleh, and emphasize our solidarity with journalist and media worker in the occupied Palestinian territory.
Violence against journalists has far-reaching human rights implications, particularly for the right to freedom of expression and opinion, and for a safe operating environment. Both of which are essential for an informed citizenry and for the full realization of all human rights. Norwegian People's Aid calls for an independent investigation into the exact circumstances of Shireen Abu Akleh's death and to hold those responsible to account.
Norwegian People's Aid hopes that the tragic death of Shireen Abu Akleh will shed light on her personal accomplishments and the courage she represented – and continues to represent – for the Palestinian people. We expect the international community to take action.