Remembering the Yezidi genocide
Norwegian People's Aid today remembers the victims and stands in solidarity with survivors of the Yezidi genocide perpetrated by ISIS in 2014.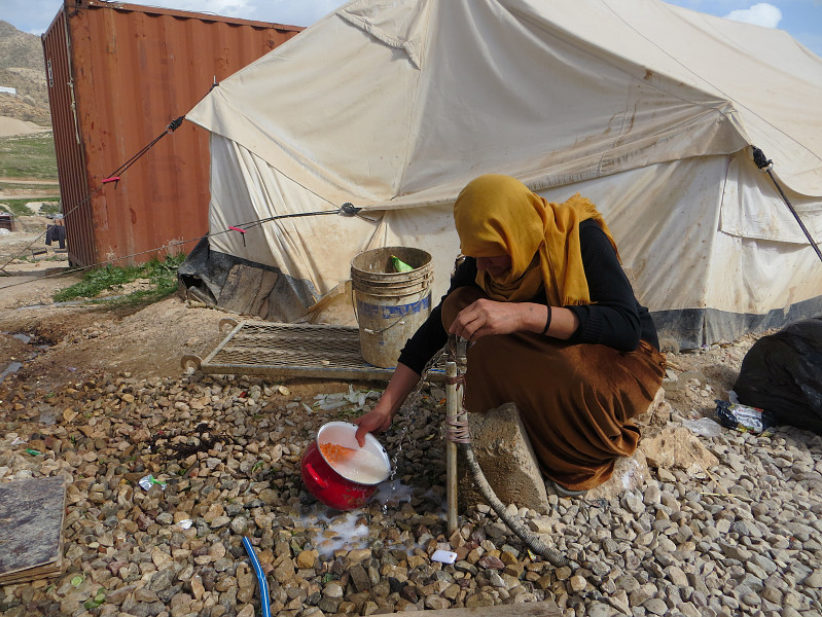 ISIS abducted and killed thousands of Yezidis, sold women and girls into sexual slavery, and forced boys to become child soldiers. Tens of thousands of Yezidis remain displaced, and their return to their places of origin is hindered by continued insecurity and lack of services.
Norwegian People's Aid will continue its support for the Yezidi community. We will also continue to support Yezidi and Iraqi organisations to raise their voice for justice and accountability for victims and survivors and respect for human rights, including the freedom of religion or belief and rights of minorities. We urge full implementation of the Iraq Law No.8 of 2021 - Yazidi Female Survivors Law, which despite its name, also provides support to other minorities that have suffered greatly under ISIS. We also urge the implementation of the 2020 Sinjar Agreement in consultation with the communities that call Sinjar home. Governance and security officials should reflect the diversity of their communities and enhance mutual respect and coexistence.
It is important to keep the memory of the victims alive and recognize the survivors of the genocide and their suffering and, at the same time, honor Yezidis's strength, resilience, and determination.