Secretary General Henriette Killi Westhrin has been given extended confidence by the NPA Board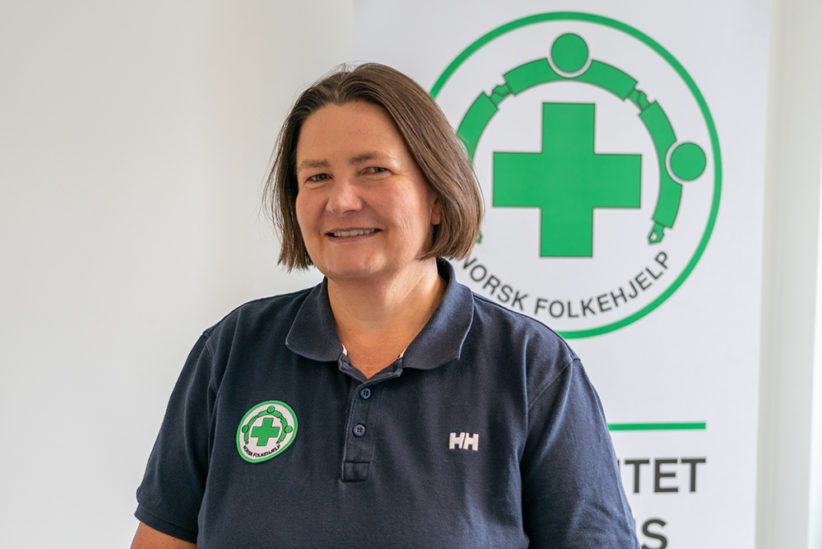 "We at the NPA Board are very pleased with Henriette Killi Westhrin's leadership and the work she has put in since her appointment in 2016. We face turbulent times, and it is a great advantage that we have a Secretary General who knows the organization well, both here at home in Norway and internationally, and with whom the board cooperates well, says Amalie Hilde Tofte, chair of the NPA board.
"I am pleased with the renewed trust and look forward to continuing the work of further developing the labor union movement's humanitarian solidarity organization. In a world where inequality is increasing, the democratic room for maneuver is decreasing, and more and more people are living in war and conflict; Norwegian People's Aid needs to grow to meet this. One of Norwegian People's Aid's strengths is that we are a democratic organization that works both in Norway and internationally. Domestically with First Aid and Rescue Services and Refugees and Anti-racism, internationally we support our partners in their fight for a more equitable distribution of power and resources, and we are one of the world's largest operators in humanitarian mine clearance. Right now, we are in the process of establishing a new program in Ukraine, where we will both clear mines and support local organizations in their humanitarian efforts, a work that comes on top of the countries we are already present in. The war in Ukraine shows that our preparedness is sought after and necessary, both in Norway and internationally, says Westhrin.
Westhrin was hired in 2016 and has previously worked as head of the secretariat for the Socialist Left Party's parliamentary group, been state secretary in several ministries and federal secretary in Fellesorganisasjonen.
Westhrin is 49 years old, and originally comes from Kragerø in Telemark and Vestfold.