Three indigenous people killed in Colombia
Yesterday, on August 19th, one of Norwegian People's Aids partners in Colombia, the National Indigenous Organization of Colombia ONIC reported that three members of the Awa people have been found murdered.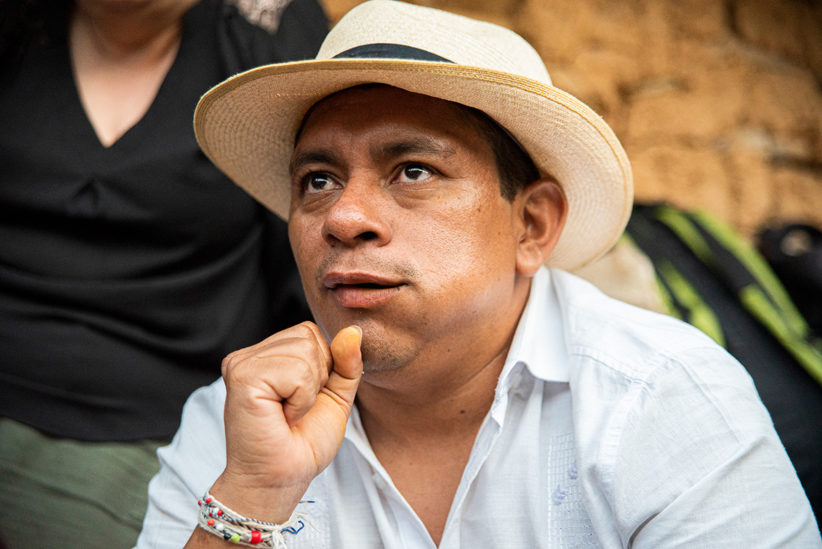 The Awa are an indigenous group based in southern Colombia and northern Ecuador, and has for many years suffered the violence and persecution by both drug cartels and other armed groups operating in their territories in the departments of Nariño and Putumayo. The killings are part of a series of executions of indigenous people, social leaders and activists. For the last few years we have seen a dramatic increase in these types of targeted killings in Colombia.
The state's lack of presence in Nariño and many other areas of Colombia has enabled increased violence and persecution, and ONIC report that they have registered over 1,200 violations of the individual and collective rights of the Awa people in the past two years. For a long time, ONIC has criticized the Colombian government's inability to follow up on the peace agreement, especially the parts that include indigenous peoples' rights and protection.

Following the latest killings, ONIC calls on the UN High Commissioner for Human Rights, Michele Bachalet, the entire UN system, the Organization of American States (OAS) and international human rights organizations to use their influence to stop the atrocities against the Awa people and other indigenous peoples of Colombia and to ensure that those responsible for these crimes are punished.

ONIC also calls for action from national bodies, including the implementation of crisis measures to protect the Awa people, and that the investigation of the killings be carried out so that the offenders can be caught.

Our regional director in Latin America, Per Ranestad, describes the situation as deeply worrying. - We at Norwegian People's Aid follow the development in Colombia with great concern. The violence is escalating, just this year alone 183 social leaders have been killed. It is important that the international community calls for action from the Colombian government, as Cuba and Norway have done through a letter to President Iván Duque Márquez.