Total disaster unfolding in Gaza
A situation we have feared for a long time is now a reality; the small remaining fuel reserves in Gaza are completely exhausted. Trucks have come to a halt, forklifts can't unload goods, and no distribution of emergency aid takes place. This means that the already very limited aid that has entered Gaza in recent weeks is now totally prevented from reaching the people who so desperately need it. 2.3 million people are completely without access to vital assistance.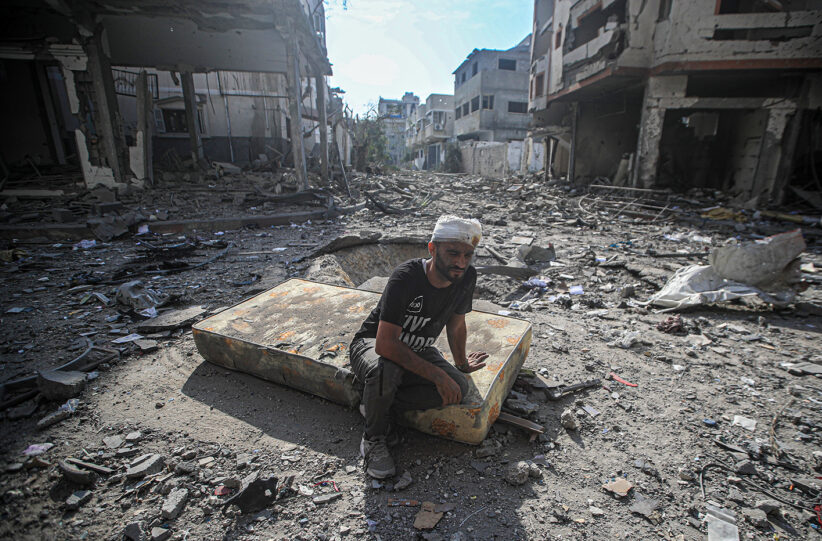 UNRWA reports that an already catastrophic humanitarian situation is deteriorating to an unimaginable level.

- The fragile aid system that is in place in Gaza is now collapsing completely. We will see even more death and incomprehensible suffering, says head of Development and Humanitarian Cooperation in Norwegian People's Aid, Gry Ballestad. - Several hundreds of thousands of internally displaced people lose access to drinking water today, ambulances and hospitals lose almost all capacity, and it is only a matter of time before we once again lose all communication with our colleagues and partner organizations in Gaza.

All sanitary facilities UNRWA operates will be closed on 14.11, which means 400 tonnes of sewage per day that cannot be treated properly. The risk of outbreaks of disease and further water contamination increases every minute. UN schools and makeshift camps where people have sought refuge are overcrowded, and the hygiene conditions pose a serious health hazard.

People are forced to drink contaminated water to keep from dying of thirst, food shortages threaten to kill tens of thousands, and premature newborns have died because they have to be taken out of their incubators. At the same time, the constant bombing continues, without any respect for civilian lives or civilian infrastructure.

- We see that hospitals are targeted again and again, and that UN schools where desperate people have sought refuge become burial grounds after heavy bombings. We are witnessing gross violations of basic human rights, and continuous violations of International Humanitarian Law. A ceasefire must be established immediately, and unimpeded humanitarian access to people in dire need must be secured now, says Ballestad.