Victory for workers in Ecuador
We congratulate the 123 Furukawa workers who on January 15, 2021, won the court case against the Furukawa company and the Ecuadorian state!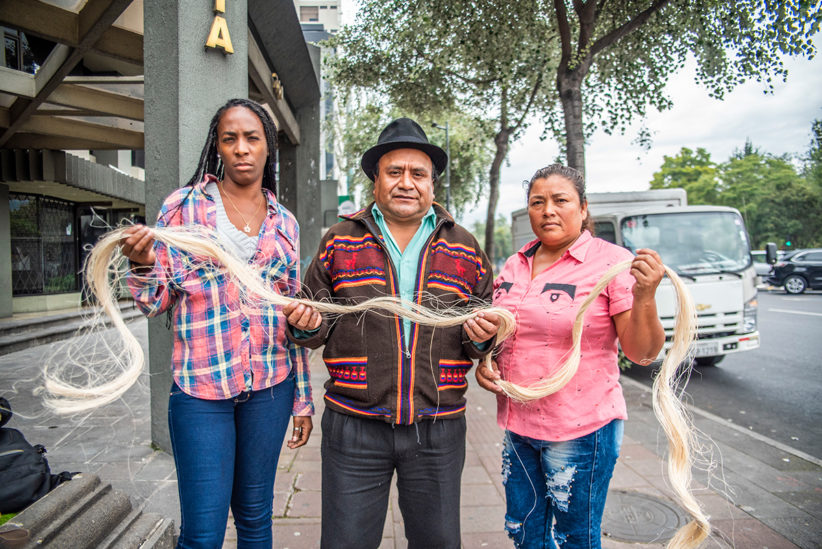 When the Furukawa scandal was disclosed in March 2019, the Ecuadorian Ombudsmann for Human Rights described it as the worst example of modern slavery in the country's history. The Ecuadorian judge ruled in favor of the workers' allegations of modern servitude treatment, and the Japanese Furukawa company was found guilty of committing violations to the workers' and their families' human rights, including rights to life with dignity, health, personal liberty, and non-discrimination. The state was found guilty in allowing it to happen.

Ecuador is the second world producer of Manila Hemp, which is considered one of the fibres of the future used to produce, amongst others, banknotes and cars. Furukawa operated 32 such farms, where around 1400 men, women, and children worked under slave-like conditions, along the Ecuadorian coast.

During the court case, the Ecuadorian government argued against the human rights nature of the case, and claimed that civil or labor tribunals would be the proper judicial venue. The Furukawa company denied the human rights violations, accused the workers of trespassing, and blamed the government for the workers' situation.

The court ruling is a victory for these 123 workers and their families, but it also empowers – and encourages - other former and current Furukawa workers, as well as workers in other agribusiness companies living under similar conditions, to claim their rights.