We demand an immediate ceasefire and protection of civilians in both Gaza and the West Bank
"The unrelenting bombing and starvation of the Palestine people in the Gaza Strip needs to stop. The continued violations of international humanitarian law must come to an end," said Per Nergaard, acting Secretary General of Norwegian People's Aid (NPA).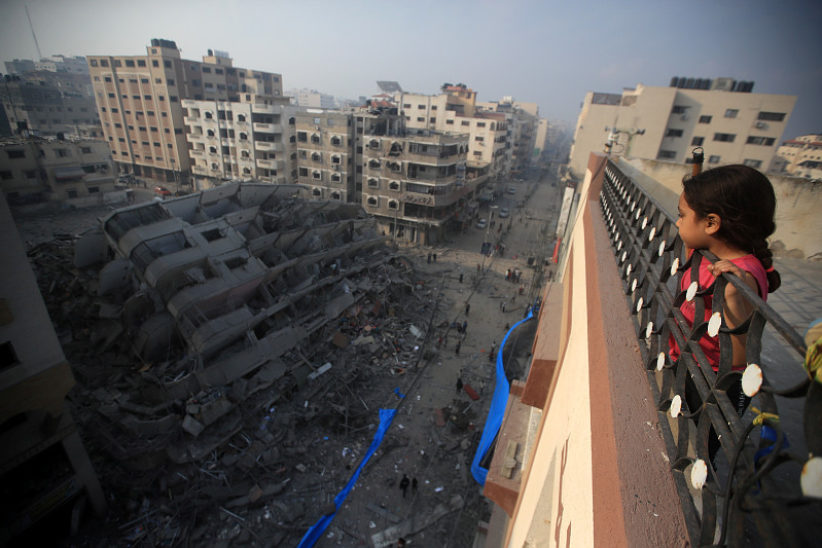 Civilian targets are continuously being hit in the raids, including hospitals, schools, civilian homes; yesterday's horrendous attacks on Jabalya refugee camp in northern Gaza are a case in point.
"2,3 million people are now being denied water, food, medical assistance and electricity, while they are under constant bombing. Human suffering is catastrophic, all social services and social order are distressed and collapsing. The sick, the elderly and the young are suffering beyond description, and children are in a permanent state of fear and shock. It is our collective responsibility to do everything in our power to pressure for a ceasefire and unobstructed humanitarian aid into Gaza" said Nergaard, and continued:
"There are rules to war. In the types of attacks we have been witnessing the past three weeks, experience shows that 9 out of 10 casualties are innocent civilians. The United Nations has said "there is already clear evidence that war crimes may have been committed, we cannot allow this to continue."
After more than three weeks of constant bombardment and airstrikes, the interruption and withholding of water and electricity supplies, the rapidly diminishing availability of food and other essential goods, and limited amounts of aid coming into the Gaza Strip, the humanitarian situation is beyond dire. Early this morning (1st November), a total telecommunications blackout was imposed by Israel for the second time in under a week, despite clear indications that this is exacerbating the humanitarian crisis and hampering aid response and local medical assistance to communities.
"International Humanitarian Law is clear on the obligations of parties in a conflict towards the protection of civilians. Collective punishment is a direct violation of these laws," said Nergaard. "These types of violations are exactly what we see in Gaza and the West Bank now: starvation of civilians, destruction of objects indispensable to survival, attacks on civilians and civilian properties, and hindering the passage of relief supplies and humanitarian aid, creating a highly undignified environment for women, men, boys and girls."
To date, there are reports of more than 8,500 people killed, 21,500 injured and close to 1,5 million internally displaced in Gaza, and 68% of these are women and children (source: UN OCHA).
In the West Bank the situation has also deteriorated. There are reports of a sharp increase in violence and harassment from the Israel Defense Forces (IDF) and settlers. To date, the UN have reported 121 fatalities and over 2,200 injured since 7th October (UN OCHA). Airstrikes have been carried out against multiple refugee camps.
"Last weekend, a UN General Assembly resolution, calling for an immediate and sustained humanitarian truce, was adopted with 120 votes in favor," said Nergaard. "We need to see the international community put pressure on all parties to adhere to International Humanitarian Law, while recognizing the principle of proportionality. The disastrous attacks on civilians must stop now. The Israeli hostages must be released, we must see cessation of hostilities and the end of the bombings now."