Well underway with relief efforts in Ukraine
In record time, Norwegian People's Aid has managed to establish two humanitarian programmes in Ukraine, each of which in its own way provides protection to a hard-pressed civilian population.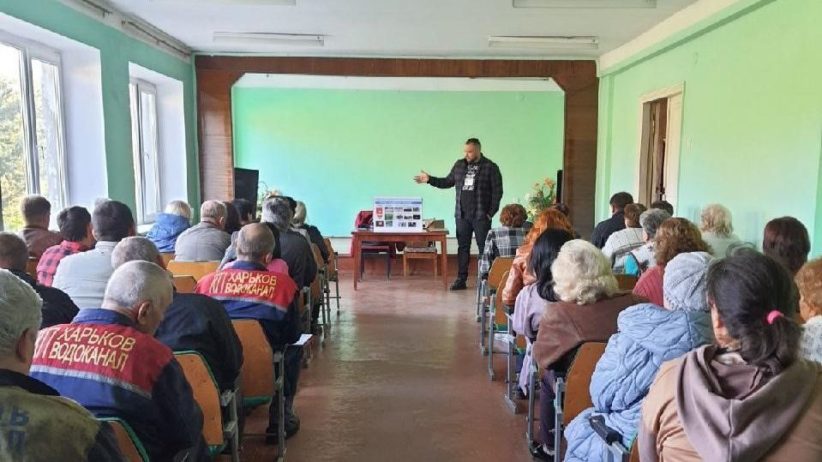 Estimates from the UN show that close to 18 million Ukrainians need humanitarian assistance. 6.2 million people are internally displaced, and 7.7 million have already fled the country. Many of the internally displaced people are in the west of the country, and the capacity to accommodate and receive people is beginning to be blown up, even for the most vulnerable groups.
In May, Norwegian People's Aid partnered with Women's Perspective, an organization based in Lviv County in western Ukraine that runs a shelter for internally displaced women and children.
"With our support, they have renovated and furnished several rooms for new arrivals," says Sian Olwen Rowbotham, humanitarian adviser at Norwegian People's Aid, who recently visited all the partner organizations in Ukraine.
Sian had conversations with several of the women at the shelter, and tells of a woman in her 40s from Donetsk who had fled west with her daughter and granddaughter. They had managed to escape from the country, but returned home when their son-in-law died in war. Unfortunately, they arrived too late to attend the funeral.
"She was anxious about her son and her husband, who are still at the front in eastern Ukraine. With winter just around the corner, she was naturally also worried about the cold, lack of heating and her granddaughter lacking winter clothes, Rowbotham said.
In the areas where the Ukrainian authorities have regained control, many are struggling with major psychological trauma. In rural areas in particular, many have been subjected to or witnessed fierce warfare and gross human rights violations. As many as 3.7 million Ukrainians are estimated to need protection from or assistance in processing sexual and gender-based violence (SGBV), according to UN estimates.
In Lviv, Norwegian People's Aid also co-finances a program called Unbreakable Mother, which is run by another of our partner organizations, the Masha Foundation.
- Unbreakable Mother is a professional therapeutic offer for people struggling with trauma after fleeing war. To date, more than 700 women and children have been helped by professional psychologists through the program, Rowbotham explains.
Norwegian People's Aid also supports Forpost, a network of activists working with women's rights. The support has initially helped to increase the network's capacity to reach out to particularly vulnerable women and girls.
"Among other things, we have supported training and assistance to the activists who work to provide SGBV services to internally displaced women on the front lines in eastern Ukraine. Many of them are traumatized themselves, so in order to be able to stand in a very demanding context, they need help managing typical symptoms such as stress and burnout.
Protection against explosive weapons
Since the Russian invasion, the use of explosive weapons in Ukraine has been at a level unprecedented in modern times. In the worst case, as much as a third of Ukraine's land area could be affected by landmines, cluster bombs and other unexploded explosive weapons. Experience indicates that it will take many decades to clean up the massive amounts lying on the ground.
"Fighting is still ongoing in eastern and southern parts of Ukraine, and daily indiscriminate airstrikes have been stepped up again over the past month. This also applies in Kyiv, where our land office is located," says Norwegian People's Aid's head of humanitarian mine clearance and explosives clearance in Ukraine, Alberto Serra.
From the time Norwegian People's Aid established the office in May to the beginning of October, the inhabitants of the capital had more or less taken back their everyday lives. In the past month, however, this has changed.
"We've had a number of bombings here as well, so now it's starting to be the new normal," Serra said.
At the end of September, Norwegian People's Aid finished training instructors who will teach civil protection and emergency preparedness in conflict areas (CPP). This is an activity carried out in collaboration with the local partner Ukrainian Demining Association, and which is expected to provide close to 4,000 people with skills and knowledge on how best to protect themselves against explosive weapons in a war situation.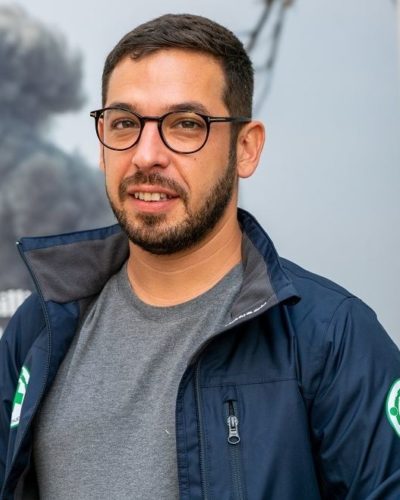 "So far, eight instructors have been certified. They are already teaching civilians in the worst-hit areas of Kharkiv, Sumy and Dnipropetrovsk regions, as well as in Kyiv," he said.
According to Serra, the events of recent weeks have only further underlined the importance of giving civilians the opportunity to acquire the knowledge and skills they need to be best equipped to take care of themselves and their loved ones in an everyday life that for many is characterized by heavy terrorist bombings against civilian, non-military targets.
In areas that have been subject to heavy bombing and warfare, the civilianpopulation is in dire need of mine clearance and mine awareness – learning how to deal with deadly, unexploded explosives. In many places in Ukraine , these restrictions on people's ability to move freely and access their own livelihoods.
"We are at the very end of our efforts to be accredited as a mine clearance operator and to be able to conduct training in mine and explosives risk. The hope is to be able to start work on mapping affected areas in november or December, while the technical surveys and the actual mine clearance will probably not start until the new year.
The program is well underway in recruiting national employees. A number of international positions will also be advertised shortly to bring additional international expertise to the country.
"Currently, the programme is funded by the Ministry of Foreign Affairs and with the help of its own funds, but among the institutional donors, Germany, the EU and Canada have all indicated that they are interested. We have also received NOK 1 million from Coop, which will come in very handy in financing what is likely to be our largest mine clearance program ever," Serra concludes.