World Humanitarian Day: Meet Angelina!
On August 19 each year, World Humanitarian Day (WHD) takes place. This day was designated in memory of the 2003 bomb attack on the Canal Hotel in Baghdad, Iraq, killing 22 people. In 2009, the United Nations General Assembly formalized the day as World Humanitarian Day.
Norwegian People's Aid are proud of all our employees and partners who have committed their lives to helping others, providing life-saving support and protection to some of the world's most vulnerable people.

This year, WHD pays tribute to all these humanitarian workers, who are real life heroes. We would like you to meet one of ours, from our partner ACSS in South Sudan.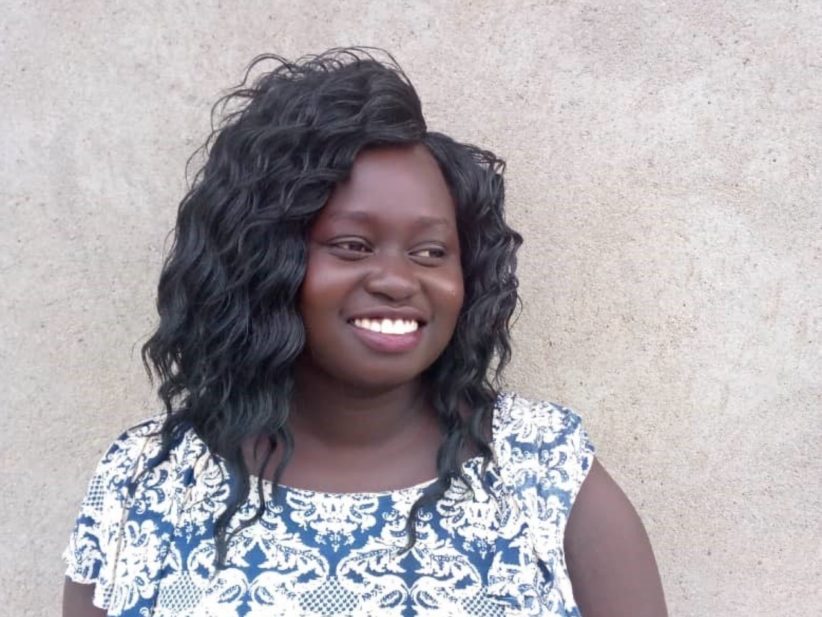 My name is Angelina Chigaithuoth Ban, I work with Active Citizen South Sudan (ACSS), a rights-based, non-violence, youth-led national organization that engages citizens on shaping their decision- making process on national issues, human rights, democratic governance and development.
During the Covid-19 pandemic, my team and I implemented a project of advancing community awareness on prevention of Covid-19 in Luri County, Central Equitoria State, South Sudan. ACSS carried out community awareness sessions on caravans mounted with loud speakers with key message on prevention of Covid-19, door to door campaigns, and radio talk-shows on gender equality, prevention of Sexual Gender-Based Violence (SGBV) during the pandemic, basic human rights and fight against tribalism despite the lockdown.
I am aware that undertaking community work during the pandemic predisposes me to infection. In addition to wearing protective gear and constantly washing hands, ACSS through NPA support, facilitates me to get tested for Covid-19 every two months. My motivation to continue working during the pandemic is to ensure that my community who are living in congested camps for the Internally Displaced Persons (IDPs) are equipped with information about prevention of the Covid-19 disease. An outbreak of the disease in the settlements would be devastating due to poor water and sanitation infrastructure and lack of access to basic services like primary healthcare.