South Sudan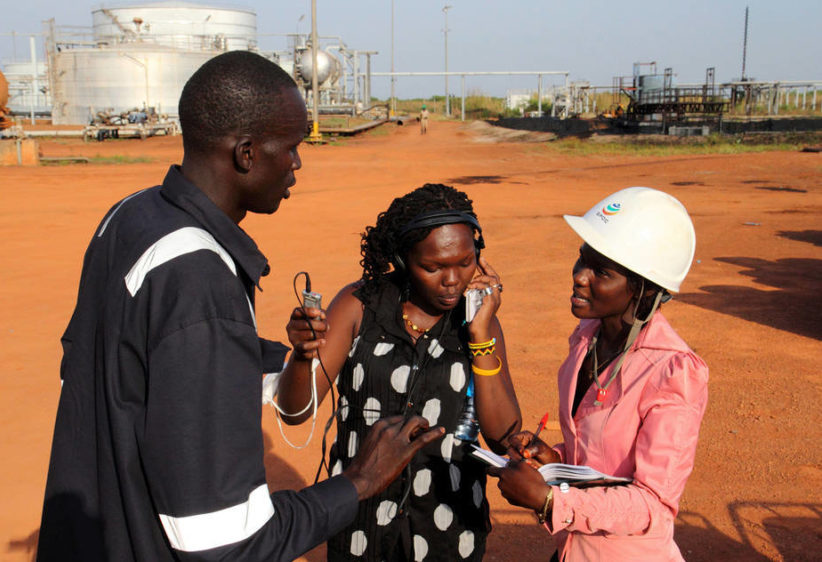 Years of conflict, violence, displacement and compromised livelihoods have led to more than 7 million South Sudanese – about two thirds of the population – being dependent on humanitarian aid and protection.
Although the situation is no longer one of rapid escalation, and a resumed peace process is providing renewed hope, the country remains in a deep humanitarian crisis.
South Sudan has extremely good soil and a climate well-suited to agriculture. Over 90% of the population depends on the land and other natural resources as their source of income. Conflict, however, has made it difficult to make use of this potential. Acts of war have destroyed crops and people have been driven to flight without the possibility of cultivating the land or securing future harvests while lacking ownership and administrative policies have led to the takeover of increasingly large areas by warlords, corrupt local authorities, various ethnic groups and large international investors at the expense of the local population. Over 80% of the population now lives below the poverty threshold.
The five years of the ongoing civil war have seen 4.2 million people forced to leave their homes. Around 2 million people remain internally displaced while 2.2 million have fled the country. Reports indicate that all parties to the conflict have repeatedly breached international humanitarian law and committed serious human rights abuses such as gang rape, kidnapping, sexual slavery of women and girls and the recruitment of children into armed groups. Freedom of expression and freedom of organisation are additionally under heavy pressure and civil society organisations are experiencing ever worsening conditions under which they must work.
NPA country programme
Norwegian People's Aid works within three areas in South Sudan: civil society support, agricultural development and emergency relief.
The civil society programme
Norwegian People's Aid works with almost 40 partners under the civil society programme, the work of which is broadly divided into four different areas:
Conflicts over rights to land and natural resources often occur in settings impacted by urbanisation and internal displacement. Our partners do what they can to mediate in such conflicts and help local communities protect their rights.
Freedom of expression and media issues are important to those of our partners who work closely with various radio stations in order to spread information about dialogue, peace and reconciliation, provide training to journalists and to pressure the authorities into releasing journalists that have been imprisoned.
Violence against women is a widespread problem in South Sudan. Many of our partners work to strengthen women's rights by mobilising women's groups, strengthening legal protection for women and holding public awareness campaigns
NPA also supports young adults who promote non-violent conflict resolution. Means to this end include art and performances that encourage peace and reconciliation.
Agricultural development
One of the goals of our agricultural development partners is to increase food production. Resilient seed corn, ox ploughs and corn banks are all good measures in this respect. Improved livestock health is important to cattle owners while the training of veterinary workers and access to vaccines are among other important initiatives. The creation of shared markets meanwhile ensures both increased interaction and economic interdependence between different ethnic groups, this leading in turn to lower levels of conflict. At the same time, Norwegian People's Aid supports local peace committees which mediate in local conflicts concerning natural resources. Agricultural development is thus an absolutely essential element in the work for a more peaceful South Sudan.
Emergency relief programme
Following cautious downscaling of the emergency relief programme from 2011 when South Sudan became an independent country and the focus shifted to long term national development, the emergency relief programme has again become a large part of NPA's work after the new civil war outbreak in 2013. The current emergency relief programme focuses on providing food aid to vulnerable civilians in 3 states within the country. The aim of the programme is to increase food security by means of food distribution and 'food for work' projects. Close collaboration with the agricultural development programme, with the distribution of corn, seeds and agricultural and fishing equipment as well as training in more effective methods, means that civilians are also given the opportunity to recreate lost livelihoods. These projects are carried out by NPA employees in cooperation with local communities.