South Sudan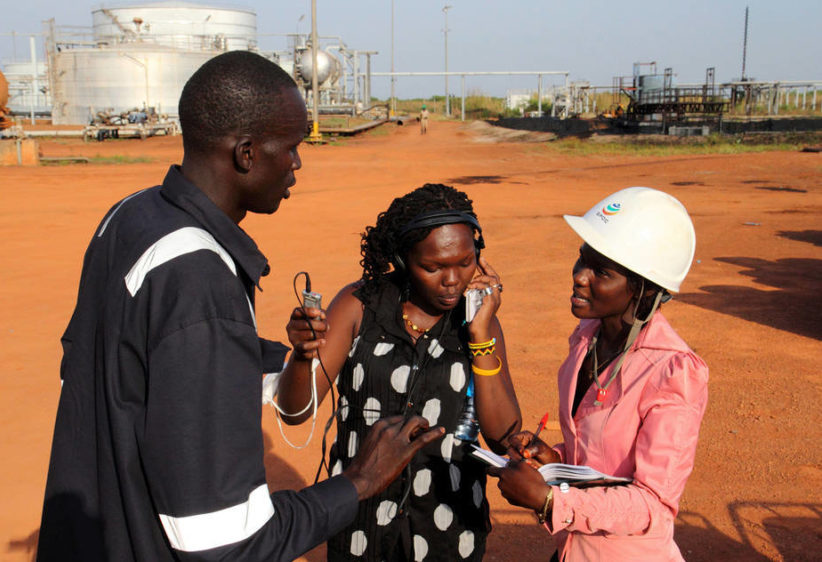 Years of conflict, violence, displacement and compromised livelihoods have led to more than 7 million South Sudanese – about two thirds of the population – being dependent on humanitarian aid and protection. South Sudan has a long history of conflict and underdevelopment that predates its independence in 2011.
About 4.2 million people have been forced to leave their homes out of which 2 million people are internally displaced while 2.2 million have fled the country. The many causes of displacement make for complex dynamics that frequently overlap. Some of the main drivers are the civil war that began in 2013, inter-communal violence and recurrent natural hazards such as floods and drought.
Since December 2013, fighting between the two main political parties resulted in an estimated 400,000 lives lost through violence, disease and food insecurity. The fighting and unpredictable surges of violence have forced people to flee their homes, many of them multiple times, disrupting household food security and individuals' ability to engage in livelihoods activities. More recent events, including the signing of the Revitalized Agreement on the Resolution of the Conflict in the Republic of South Sudan (R-ARCSS) in September 2018 and the formation of a fragile Transitional Government of National Unity in March 2020 have placed the country on a critical path of transition moving from humanitarian support to future early recovery efforts, with therefore an opportunity to rebuild and meet longer-term development goals. Although the situation is no longer one of rapid escalation, the country remains in a deep humanitarian crisis.
South Sudan has extremely good soil and a climate well-suited to agriculture. Over 90% of the population depends on the land and other natural resources as their source of income. Conflict, however, has made it difficult to make use of this potential. Acts of war have destroyed crops and people have been driven to flight without the possibility of cultivating the land or securing future harvests while lacking ownership and administrative policies have led to the takeover of increasingly large areas by warlords, corrupt local authorities, various ethnic groups and large international investors at the expense of the local population. Over 80% of the population now lives below the poverty threshold.
NPA country programme
In South Sudan, the Norwegian People's Aid works within three areas of the Triple Nexus; humanitarian, development and peace i.e. NPAs programme in Civil Society, Rural Development and Emergency Response, with a strong focus on conflict sensitivity, mainstreaming gender and environment and prevention of gender based violence through partnership approach.
The Civil Society Development Programme (CSDP)
Norwegian People's Aid works with 27 partners under the civil society programme, the work of which is broadly divided into four different areas:
Conflicts over rights to land and natural resources often occur in settings impacted by urbanization and internal displacement. NPA partners do what they can to mediate in such conflicts and help local communities protect their rights.
Freedom of expression and media issues are important to partners who work closely with various radio stations in order to spread information about dialogue, peace and reconciliation and provide training to journalists.
Violence against women is a widespread problem in South Sudan. Many of NPA partners work to strengthen women's rights by mobilizing women's groups, strengthening legal protection for women and holding public awareness campaigns
NPA also supports young adults who promote non-violent conflict resolution. Means to this end include art and performances that encourage peace and reconciliation.

Rural Development (RD) Programme:

Most households in South Sudan have limited livelihood opportunities and are thus pre-disposed to recurrent risks and shocks. Supporting alternative livelihoods and income generation opportunities can enhance resilience and ability to adapt to a changing environment which exposes the vulnerable households to shocks. NPA has since 1995 been implementing the Rural Development (RD) programme which focuses on medium to more long-term livelihoods strengthening activities linking to markets that aim to increase the resilience of conflict-affected households in South Sudan. The programme activities are implemented directly by NPA and through partnership with 14 local NGOs and Community Based Organizations (CBO's).

The RD activities are divided into three main programming areas:
Promotion of increased and diversified household incomes by supporting income generating activities, access to microfinance though village savings and loans, entrepreneurial /business skills transfer, cash for wok and micro enterprise development.
Support for increased household food productivity by supporting access to quality agricultural inputs (seed and tools), fishing kits distributions, post-harvest technologies, smallholder farmer trainings and livestock production interventions (livestock distributions, vaccinations and trainings targeting pastoralists).
Promotion of peace building/conflict mitigation, natural resource management and Disaster Risk Reduction (DRR). Activities include capacity building of local structures (natural resource management committees, disaster risk reduction committees and peace committees), natural resource mapping and support for peace building/conflict mitigation.
Emergency Response Programme (ERP):

The emergency response programme focuses on providing food aid to vulnerable civilians. The aim of the programme is to save lives and support post emergency transitional recovery process through:
Provision of in-kind food aid through unconditional support i.e. General Food Distribution (GFD) and conditional support i.e. Food for Assets (FFA).
Provision of emergency recovery livelihoods kits.
Provision of unconditional multipurpose cash assistance.
Provision of cash grants to Income Generating Activity (IGA) groups.
The emergency response programme activities are carried out by NPA employees in cooperation with local communities.
Donors:

NPA thanks the following donors for their generous contribution:
Norad
NMFA
EU
WFP
FAO
South Sudan Humanitarian Fund (SSHF
SDC