Rwanda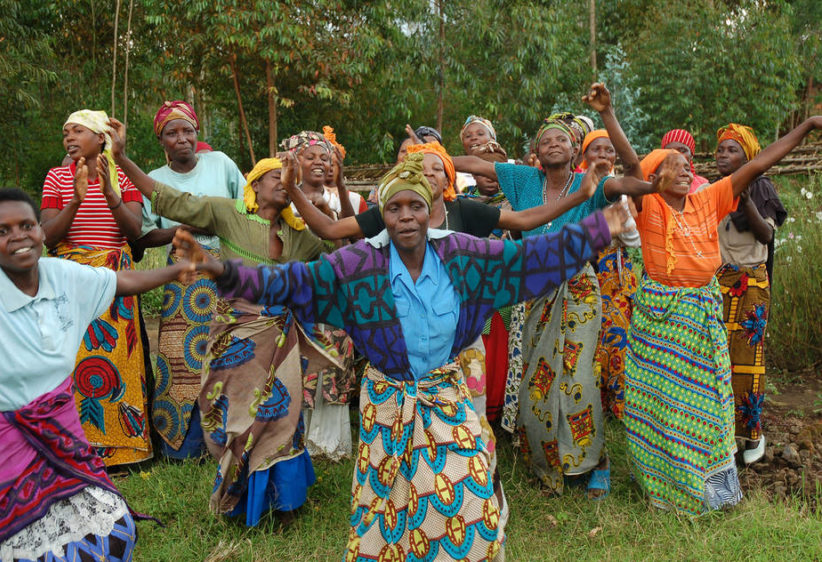 Norwegian People's Aid has been working in Rwanda since 1994. In the period following the genocide, the country has undergone enormous upheaval with considerable social and political change, from the post-genocidal chaos to the re-establishment of local organisations, decentralisation reforms and the introduction of new fora for popular participation.
During the emergency relief phase from 1994–1997, Norwegian People's Aid was particularly active within the health sector. Then, from 1997–2000, we concentrated our efforts on institutional support to the health and legal systems. From 2000 on, Norwegian People's Aid has been supporting civil society organisations to contribute to the process of democratisation.
Rwanda currently has a population of around 12.2 million people (2017). The country is one of the fastest growing economies in central Africa. To date, public investment has been the primary source of growth but the ground is now being prepared for the private sector to be able to play a greater role. The authorities are aiming to make the capital city, Kigali, an attractive location for businesses and other international operators. It is positive that the percentage living below the poverty line decreased from 44% (2011) to 39% (2014) and that living standards have improved but, despite the decline in inequality, Rwanda still has the highest level of inequality in the region.
The authorities also maintain considerable focus on building a shared national identity for the population as a whole, laying ethnic divisions to one side and emphasising that all are Rwandans. The underlying unease that ethnic conflict may again flare up translates into policy. This has consequences in relation to popular participation and opportunities for people to exercise their democratic rights. The Norwegian People's Aid programme in Rwanda helps strengthen civil society organisations and their possibilities to have an influence and hold the authorities accountable for their actions.
NPA works alongside partner organisations in the following two projects:
The Public Policy Information, Monitoring and Advocacy (PPIMA) project brings 15 local partners together in a unique collaboration to make citizens aware of their basic rights and to give them the skills they need to be able to engage in positive action to raise their points of view and interests with decision makers and service providers. PPIMA organises debates and dialogue between citizens and decision makers on issues ranging from legislative proposals and local and national budget plans to the needs citizens have in relation to providing for themselves and their families. The project is financed by SIDA and Norad.