A Cattle farmer with hopes for the future
John Samuel Mudiwa and his family have been living close to a minefield since the war ended some 30 years ago. He lives with his five daughters and three sons in the Zimbabwean village of Nyangani, which is located along the Leacon Hill to Sheba forest minefields along the border to Mozambique.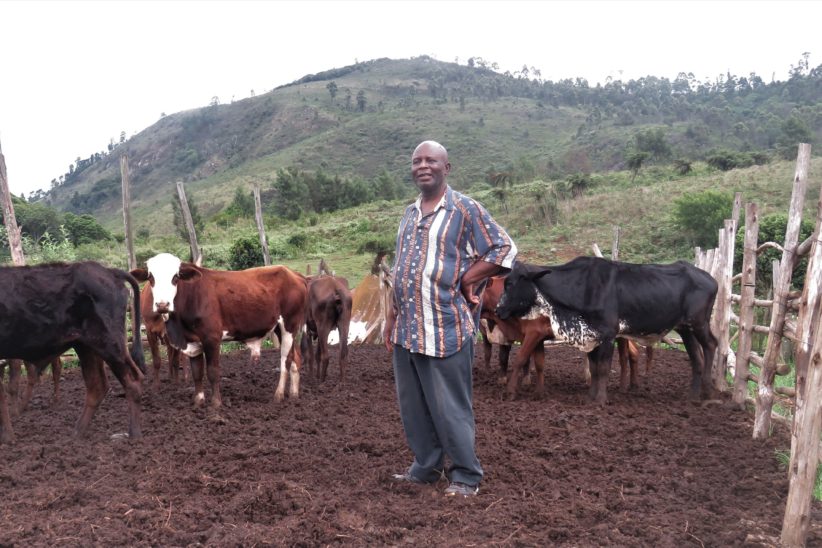 John lives of the land where he is raising cattle. The explosive dangers of the neighbouring minefield have made available grassing land and water inaccessible, meaning he is not able to expand his business.
"I already lost 2 cows and can't risk losing more cattle or, in the worst case, my own life. The lack of pasture has forced me to buy fodder, which is expensive."
Fortunately, Zimbabwe has signed the Mine Ban Treaty and has a comprehensive plan in place in order to clear all remaining minefields within 2025. With the assistance from donors such as U.S. Department of State, this ambition seems more and more realistic. Norwegian People's Aid has been operating with support from the U.S. Department of State since the start of its Mine Action operations in Zimbabwe in 2012.
John and his family are now looking ahead to the day where their cattle can grass in lush surrounding areas without John risking his own or his cattle's life.
"My hope for the future is that I will be able and expand my cattle trading business to secure livelihood and my children's future. I am thankful to NPA and all donors who have provided the funding to clear the landmines."

NPA's demining activities in Zimbabwe are funded by the U.S. Department of State, the Norwegian Ministry of Foreign Affairs and UK Foreign, Commonwealth & Development Office.



Norwegian Ministry of Foreign Affairs

UK Foreign, Commonwealth & Development Office