As a result of several conflicts during the last century, Vietnam remain one of the world's most heavily contaminated countries from explosive ordnance (EO), primarily cluster munition remnants, aircraft bombs and other munitions from land battles. Landmines impact smaller areas, primarily in northern border provinces. A national EO impact survey, completed by the government of Vietnam in 2014, states that all 63 provinces in Vietnam are contaminated with EO, with contamination covering around 18% of the country.
Since 1975, accidents in Vietnam are estimated to have impacted more than 105,000 people, resulting in more than 38,000 fatalities and 66,000 injuries – however, complete and actual updated country-wide statistics are not available so this number is likely to be a conservative estimate. While the number of accidents each year is thought to be declining, unsafe land use practices are still very common and EO accidents continue to happen, as people continue to utilise land despite knowledge of contamination. This is out of economic necessity, as the areas with the highest level of contamination are amongst the poorest and least developed in Vietnam. The continued dangers from cluster munitions and other EO are also linked with high levels of fear among the people living in affected communities. Removing a community's fear of having accidents when using their land is one of the greatest impacts of NPA's work in Vietnam.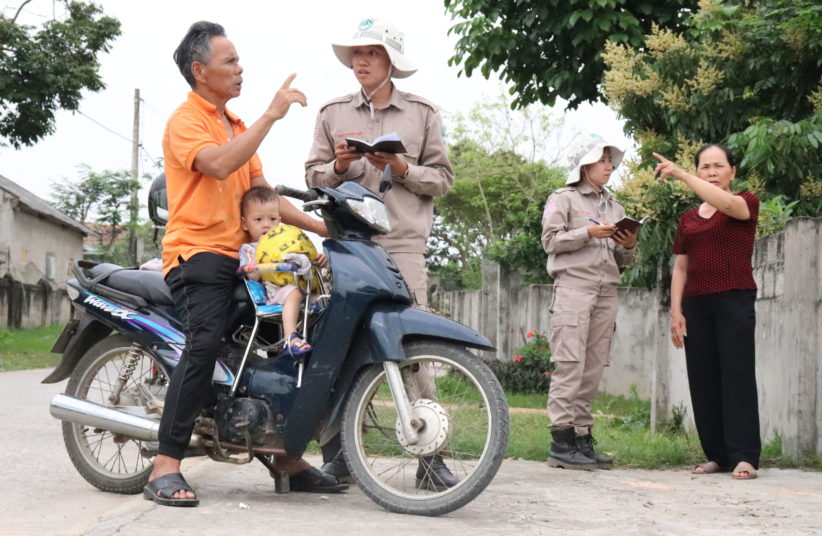 Norwegian People's Aid in Vietnam
NPA's mine action programme in Vietnam was established in 2007, and activities are now implemented in four provinces including Quang Tri, Thua Thien Hue, Quang Binh and Kon Tum. NPA is also undertaking needs assessments of other provinces with suspected high levels of contamination, so the benefits of international mine action can be felt by impacted communities that have previously received little or no support. NPA's key activity in Vietnam is cluster munition remnants survey (CMRS), a methodology developed by NPA in response to the specific context of contamination in south east Asia. CMRS is an evidence-based survey methodology that seeks to rapidly identify areas with confirmed contamination from cluster munitions, so that clearance resources to be used in support of the most vulnerable people and local socio-economic development plans. NPA also conducts clearance and explosive ordnance disposal activities, to enable people to live safely and to support socio-economic development.
To support development of the national mine action management and coordination capacity, NPA supports the Vietnam National Mine Action Centre (VNMAC) in Hanoi, Quang Tri Mine Action Centre (QTMAC), Quang Binh Database and Coordination Unit (QB DBCU), and Thua Thien Hue Database Unit (Hue DBU) with a variety of capacity development activities. NPA provide training and support on information management, quality management, coordination and strategic planning. NPA actively participates in all relevant meetings and forums that enhance the quality, impact and coordination of mine action work, and use the results of operations as a tool to advocate for Vietnam's accession to international treaties that ban the use of landmines and cluster munitions.

Gender mainstreaming
The inclusion of men, women, boys and girls in all aspects of NPA's activities, and improving gender mainstreaming within the mine action sector, is a priority for NPA in Vietnam. Believing that the increased involvement of women in mine action is very important, NPA has been working towards further empowering Vietnamese women and supports female staff to take leadership positions. The equal involvement of women in operations is important, and to this end NPA established the first ever all-female clearance team in Vietnam to demonstrate that women in mine action can contribute equally to men.
NPA Vietnam is pioneering new methods of integrating environmental protection and climate change adaptation with mine action.
As well as working to reduce carbon emissions and reduce waste, NPA is trialing methods to further integrate survey and clearance work with environmental protection, so that the communities that benefit from mine action activities are also empowered to sustainably manage land and further protect themselves from the increasing impact of climate change.
Fast facts
Vietnam is not party to the 1997 Anti-Personnel Mine Ban Convention or the 2008 Convention on Cluster Munitions.
Over 100,000 people have been recorded as victims of UXO from 1975 and until today in Vietnam. The real numbers are likely to be higher.
More about Cluster Munitions Remnants Survey in Vietnam:
Achievements since 2007
Surveyed over 598 km2 of suspected contaminated land.
Identified a total of 1,432 confirmed hazardous areas, totalling over 713 km2 that requires clearance.
Cleared over 32 km2 of contaminated land.
Directly benefiting 29,455 people including 8,476 women, 8,860 men, 5,798 girls and 6,321 boys and indirectly benefitting another 42,772 people including 13,205 women, 13,451 men, 7,983 girls and 8,133 boys.
Found and destroyed nearly 146,500 cluster munitions and other EO through survey and clearance.
Explosive Ordnance Reporting Hotline
Quang Binh province: 18001741 || Quang Tri province: 0901941941 || Thua Thien Hue province: 0988796120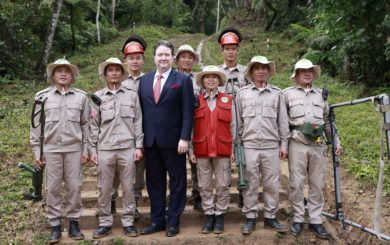 Closing ceremony of NPA and VNMAC clearance project in A Luoi district and handover of project equipment to VNMAC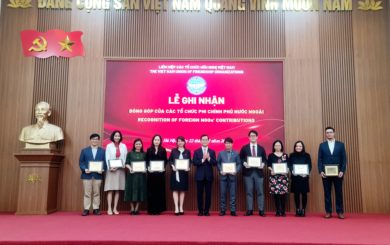 Certificates of Merit from Vietnam Authorities in 2022 to Norwegian People's Aid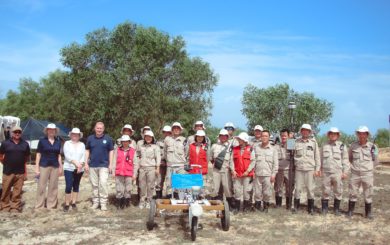 NPA's Director of Mine Action and Disarmament and Norwegian Ministry of Foreign Affairs (NMFA)'s Senior Advisor paid a visit to NPA Vietnam programme