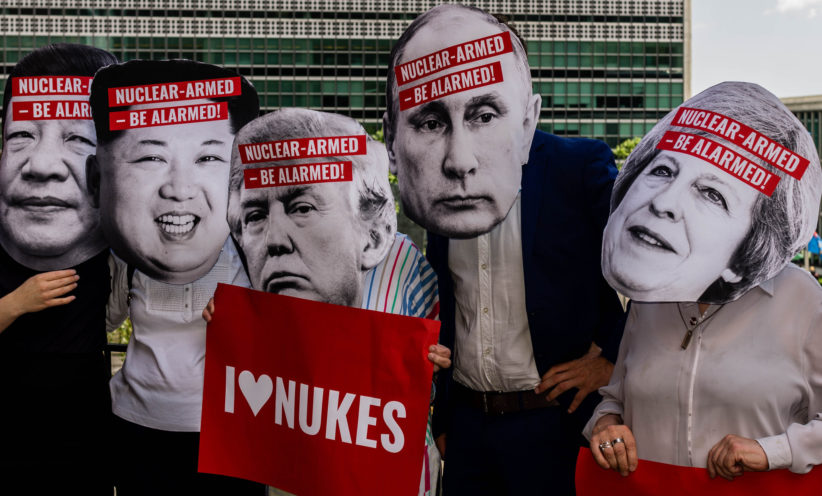 Nuclear weapons are inhumane weapons of mass destruction. If a nuclear bomb detonates, tens of thousands of human lives will be lost.
On July 7th, 2017, the Treaty on the Prohibition of Nuclear Weapons (TPNW) was adopted with 122 votes in the UN. That same year, the international campaign to abolish nuclear weapons (ICAN) won the Nobel Peace Prize. Norwegian People's Aid is a proud member of ICANs international steering group.
There are around 14000 nuclear weapons in the world today. Detonation of even a single nuclear weapon in a populated area, whether rural or urban, will have catastrophic humanitarian consequences
In most conceivable cases, it is not feasible to build an adequate humanitarian response capacity to address the humanitarian problems and the suffering of a nuclear detonation. Nuclear weapons have not been used in conflict since 1945, but many accidents, mishaps, and miscalculations involving nuclear weapons have come to light and continue to do so. In addition, there is the continuing risk of diversion of nuclear weapons to terrorist groups. While nuclear weapons continue to exist, the risk of their detonation cannot be eliminated.
Succeeding with the UN ban on these inhumane weapons was an important step in the right direction in the fight to eliminate nuclear weapons.