APPRECIATION FROM VIETNAM AUTHORITIES TO NORWEGIAN PEOPLE'S AID
The last working days of 2022 have been a great joy for NPA in Vietnam, as we received certificates of appreciations from national and provincial authorities in Vietnam recognizing NPA's work in country.
It was our honor to be among the only 30 foreign Non-governmental Organizations (NGOs) in Vietnam to be awarded certificate of merit by Vietnam Union of Friendship Organizations (VUFO) for NPA significant contributions to the sustainable development of Vietnam for period 2020-2022 during the national Recognition Ceremony in Hanoi on 22 December 2022.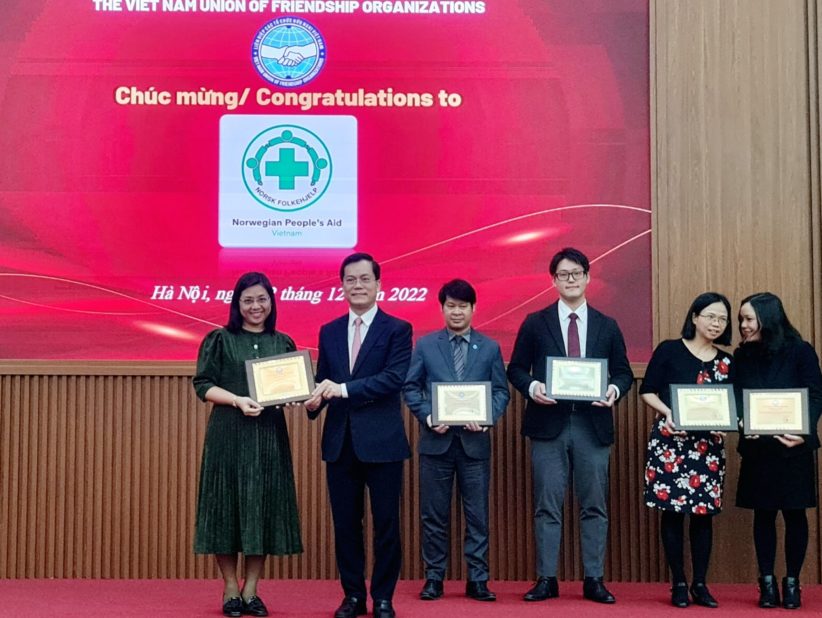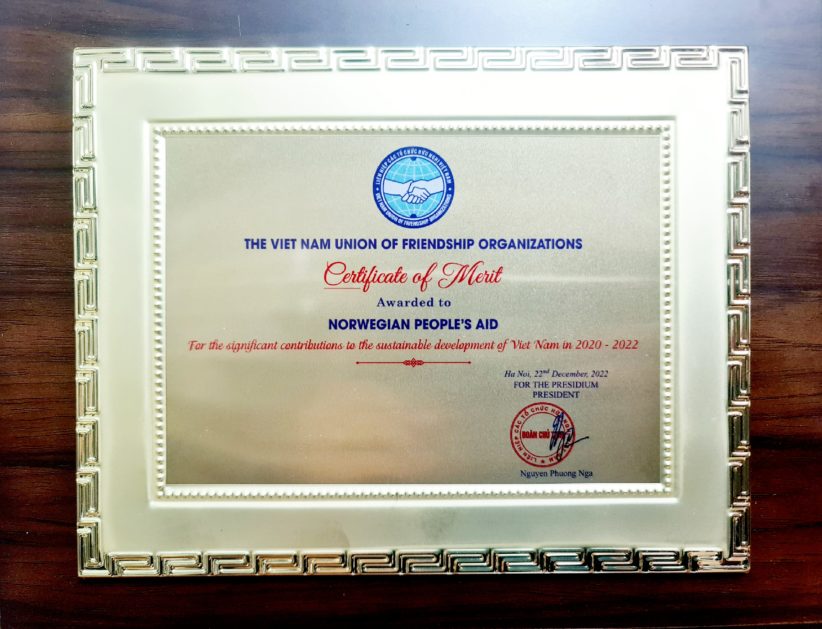 At the foreign NGOs conference, which was hosted by Thua Thien Hue Province People's Committee (PPC) on the 15 December 2022, NPA was also delighted to receive the provincial certificate of merit for NPA, as an organization, and for the Country Director, Mr. Jan Erik Støa, for his excellent achievements in support of Thua Thien Hue province for period 2019-2021.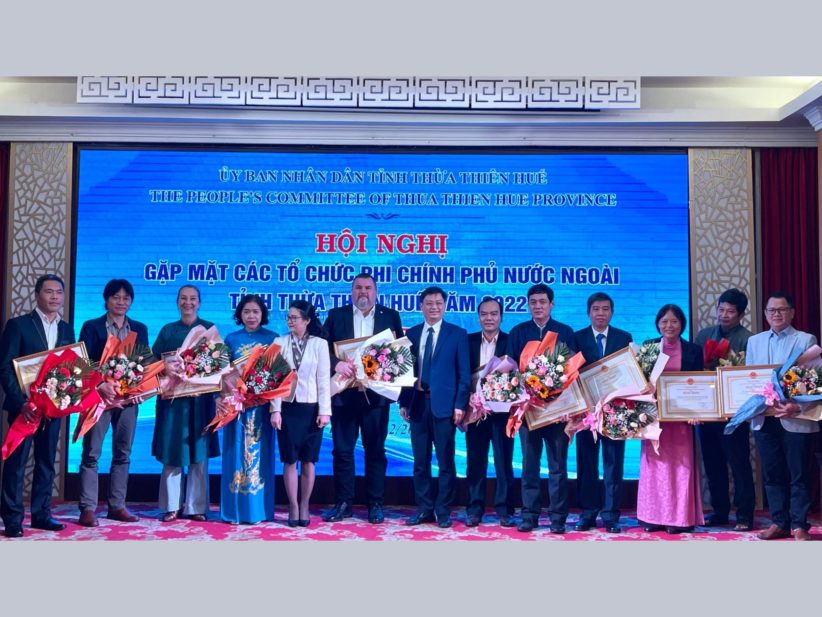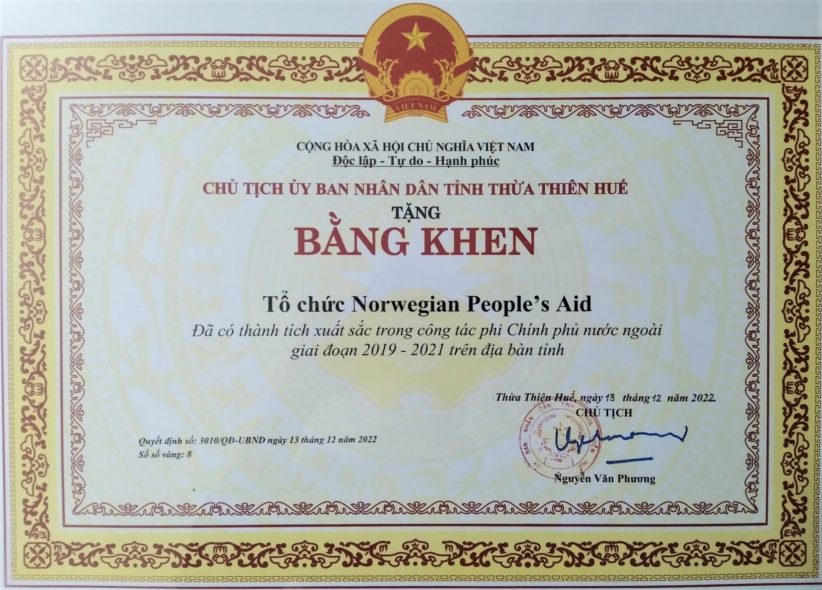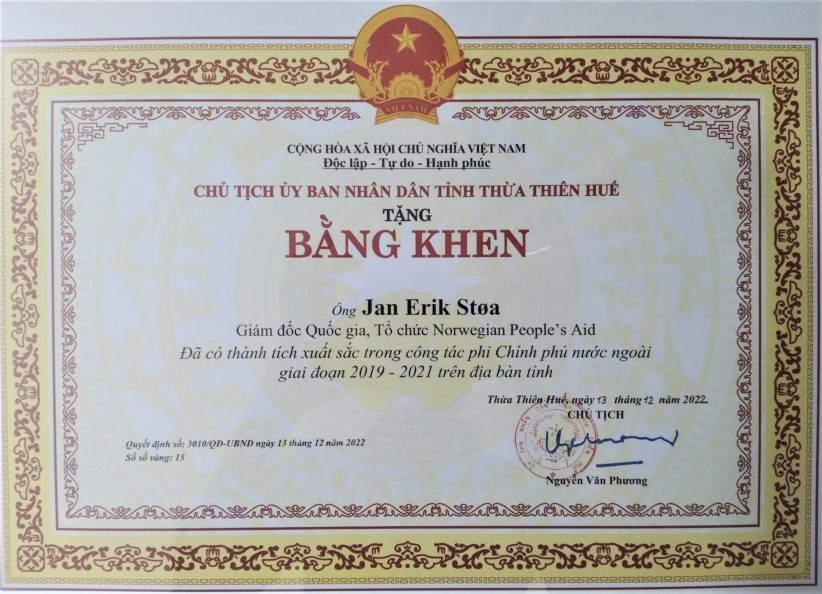 Our staff's dedication to making Vietnam safe from the threat of explosive ordnance is what has made NPA Vietnam's achievements possible. We highly appreciate the Vietnamese authorities and our many partners for providing great support and collaboration. NPA Vietnam achievements have only been possible with continued, excellent support from our donors, the United States Department of State, the Norwegian Ministry of Foreign Affairs, and the United States Department of Defense.
NPA Vietnam looks forward to continue our important work in 2023 and increase safety for the Vietnamese people and to support the country socio-economic development plans.