Bosnia and Herzegovina declared free from Cluster Munitions
On 8 September 2023, Bosnia and Herzegovina, with demining efforts led by the Norwegian People's Aid (NPA), has officially declared itself free from cluster munitions, nearly 30 years after the Bosnian war came to an end.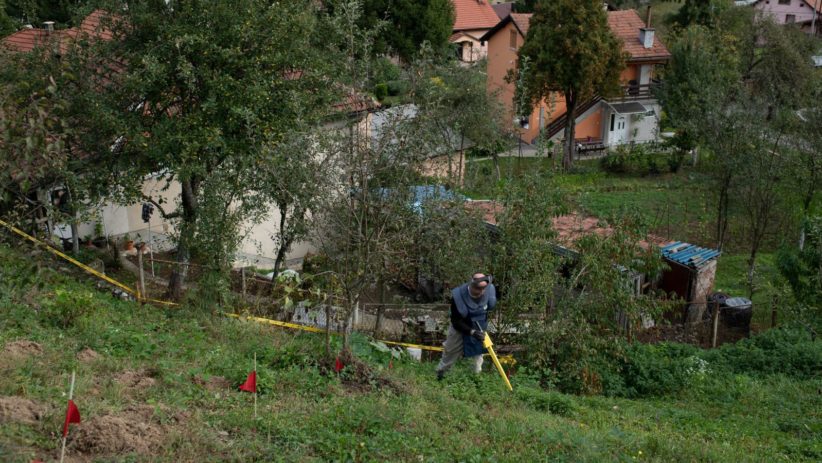 NPA, in collaboration with the Bosnian Mine Action authorities, embarked on this significant mission in 2011, commencing clearance operations in 2012 after a comprehensive survey of the affected areas. After 12 years of relentless work, NPA has successfully removed 2 157 cluster munition remnants and released 12.7 square kilometers of land.
Per Håkon Breivik, Director for Mine Action and Disarmament at NPA, stated that "Close to 90 percent of this monumental effort was carried out by NPA. We began our mission at the request of the Bosnian authorities, and today, after over a decade, we are delighted to announce that we have achieved our goal."
During the war in Bosnia and Herzegovina, a significant number of cluster munitions were dropped over the country. Due to the high failure rates of cluster munitions, many of the bomblets failed to detonate on impact, causing injuries and fatalities, blocking access to livelihoods, and hampering movement and development for decades after the war ended.
Breivik noted that "The completion of Bosnia and Herzegovina's clearance of cluster munitions, fulfilling their obligations to the Cluster Munition Convention, is especially heartening at a time when cluster accidents have surged, and the widespread use of cluster munitions in the Ukraine conflict has set back global efforts to combat these weapons by decades."
According to the Cluster Munitions Monitor 2023, released earlier this week, last year witnessed the highest number of cluster munition casualties ever recorded, primarily due to the war in Ukraine. Out of 1 172 casualties, 916 were recorded in Ukraine, and civilians accounted for 95% of all victims, most of whom were children.
Breivik emphasised that Bosnia and Herzegovina's decision to sign the Cluster Munition Convention and commit to clearing the country of all known cluster munitions contamination has not only been a triumph for its citizens, but also a victory for international diplomacy and humanitarian efforts. He concluded that "This historic achievement is a significant win for the civilian population and offers hope for a safer future in Bosnia and Herzegovina and other nations still grappling with the threat of cluster munitions."
The milestone was celebrated with a reception at the Bosnia and Herzegovina Parliament, hosted by Bosnia and Herzegovina Mine Action Center, in cooperation with BH Ministry of Civil Affairs, BH Demining Commission and NPA, on Friday 8 September.
"Today, we congratulate the people of Bosnia and Herzegovina on becoming free from cluster munitions, and we continue our work to clear landmines and other explosive remnants of war. We express our gratitude to the Bosnia and Herzegovina Mine Action Center and our donors, especially the Norwegian Ministry of Foreign Affairs. Others that have contributed to NPA's efforts in Bosnia and Herzegovina include The International Trust Fund for demining and Victim Assistance, the Canada Global Peace and Security Fund, the Luxembourg Ministry of Foreign Affairs, and the Swiss Agency for Development and Cooperation (SDC).