Farmers in al-Khasfa can finally use their land again following clearance of improvised minefields
Mohammed Khleef (30) and Maher Rafe'e (26) are cousins who together own a piece of farmland in al-Khasfa, a small village in the Haditha district of Anbar Governorate, Iraq.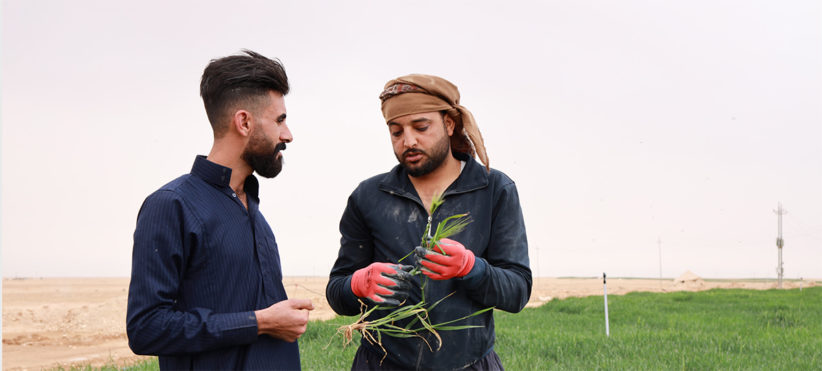 By Marijn van Broekhoven
Due to the widespread victim-operated improvised explosive devices/ improvised landmines in the ground, until recently they couldn't farm their land, but thanks to demining operations in the area their fields have been given a new lease of life.
During the war, ISIS mass-produced and deployed highly sophisticated and deadly improvised landmines on an unprecedented scale. These types of improvised landmines are a particularly vicious weapon as they continue to kill and maim indiscriminately long after a conflict has ended. ISIS was defeated in Iraq in 2017, but since then there have been countless deaths due to the improvised landmines they left behind in the areas they previously occupied.
Maher recounts a particularly horrifying incident involving four separate detonations that led to the death of nine people and injured four more. Initially, Maher's cousin, a shepherd, was injured when he stepped on a mine. Eight people came to his rescue, including soldiers from the Iraqi army who were in the area. But during the evacuation another explosion happened, killing five men (including the shepherd), and injuring the others.
After hearing the explosions, three other soldiers entered the minefield to rescue the victims but they set off another mine that killed all three of them. Then, another soldier approached the victims, but he was also killed when a fourth explosion happened. In total, nine people died that day, including four cousins of Maher and Mohammed. This incident happened in 2018, in al-Sagra, a village next to al-Khasfa. Maher concludes:

It's good that the minefields are now being cleared as these kinds of accidents are still happening
- Maher Rafe'e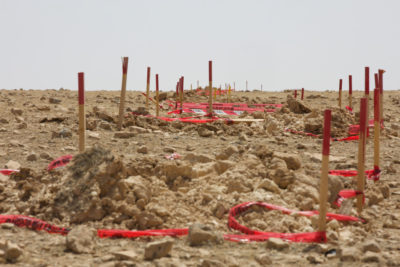 NPA started survey, clearance, and explosive ordnance risk education in Anbar Governorate in 2018. In September 2021, NPA commenced the survey and clearance of a large, improvised minefield in al-Khasfa that also covered Mohammed's and Maher's farmland. Three multi-task clearance teams (MTTs) and two mechanical teams were deployed to the task (all funded by PM/WRA).
The task was formally completed on 24 November 2021 and the land was handed back to the community. A total of 228,095 m2 of land was released from the task, including 26,823 m2 through clearance, 163,544 m2 reduced through technical survey, and 37,728 m2 canceled through non-technical survey. During the clearance activities, the teams found and safely removed 346 explosive items, including six complete improvised landmines, 338 improvised landmine components (including 108 main charges), and two items of unexploded ordnance.
The large agricultural fields in al-Khasfa and nearby villages are critical for the economic recovery and food security of communities living in the area. Mohammed explains why farming wheat in al-Khasfa is so lucrative:

The land in this area is good for growing wheat because the water is clear and does not contain metal or salt like in other areas
- Mohammed Khleef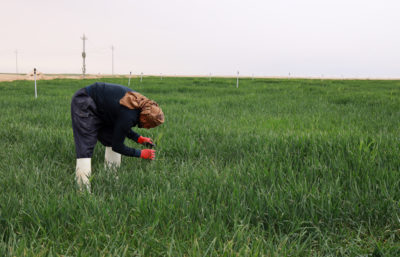 Hence, immediately after NPA completed the clearance task, Mohammed and Maher started preparing their land and planting wheat.
During our visit to hear their story, some of their other cousins were there to help work on the land. One of the cousins told us that Mohammed had invited them all for a picnic that day, but instead, made them work on his land. Mohammed smiles and says jokingly that he thinks it's the only way to get them to come and help. The other men all shake their heads and laugh.
A few weeks later, in June 2022, Mohammed and Maher were finally able to harvest for the first time since the ISIS conflict. During a follow-up call, Mohammed tells us:

The harvest was really good, we had high-quality seeds and the water and soil were good, also because the land hadn't been used for a while
- Mohammed Khleef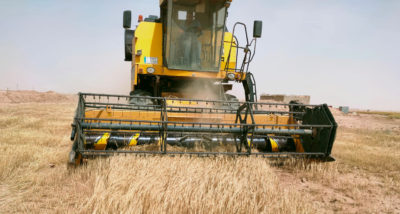 The harvest will be a welcome turn of events for them and their families (Mohammed has a wife and a seven-month-old daughter, Maher has a wife and three children aged from one-and-a-half to four years old). Many other families in the area will also be able to use the freed-up land again. In total, NPA teams identified 192 people as directly benefitting from the land released from the task in al-Khasfa, mainly farmers and their families since the land will predominantly be used for agriculture. In addition, an estimated 1,308 individuals living in proximity will benefit indirectly from the released land.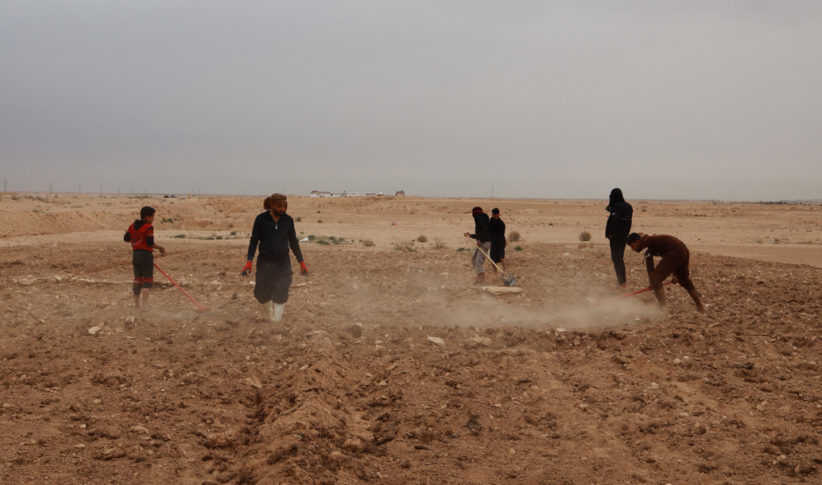 NPA thanks the Office of Weapons Removal and Abatement in the U.S. State Department's Bureau of Political-Military Affairs (PM/WRA) for supporting clearance operations in al-Khasfa, Anbar.