Finally we can scale up our plum production without fear of landmines!
The Besirovic family live in the outskirts of the Majevica region in a small village called Handjelici. Landmines and other explosive remnants of war (ERW) originating from the Bosnia war still pose a threat in their daily lives.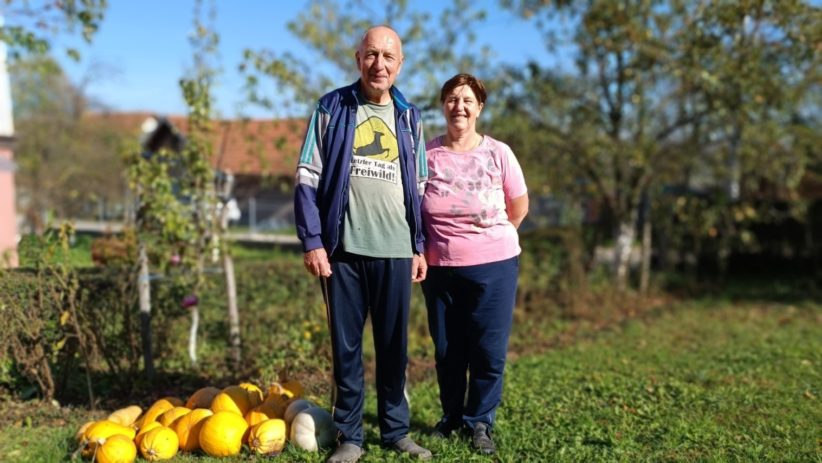 Smail and his wife Mejrema fear the explosive remnants. Four people have been involved in landmine accidents near their home. As a consequence of this, Smail's 500-tree plum orchard, a key source of family income, has lain partially neglected and unharvested for decades.
"Every time we hear an explosion in the distance, we just become too scared. When this village is finally cleared, it will make such a difference to our lives. Our village has suffered so much from the conflict. When we returned after the war, our houses were destroyed, and our animals had disappeared. Rebuilding a life under those circumstances is hard."
As part of its Vitinica land release efforts, a team from the Norwegian People's Aid (NPA) has been gathering information about suspected landmine contamination in the village. The plan is to release more than 326,000 m2 of suspected hazardous areas near the Handjelici village, and continue clearance on other remaining parts of Sapna territory that are suspected to be hazardous.
"When we first came back, there were many accidents. People were killed - a young boy was injured, and we were scared for ourselves, especially our children. Now, the children are all grown up and have moved to EU countries in quest of better jobs and educational opportunities for the next generation. We were so happy when NPA's deminers showed up. Finally we can look forward to a future where we know we will be safe from the landmines that were left behind."
NPA is currently clearing the area around the Besirovici family's home so that they may grow new produce in a safe environment. Generous funding from our donors enables us to help families like the Besirevicis start using the land safely and provide a long-term, sustainable livelihood for themselves and their children.