Can Norwegian People's Aid (NPA) manage to reduce its environmental footprint in a country without public waste management, where the open burning of plastic and other rubbish is common practice? In partnership with youth movement Zero Waste Laos, the NPA Mine Action and Disarmament Program in Laos is taking steps in a greener direction.
Laos holds the undisputed record of "the world's most heavily bombed country". An incredible two million tons of cluster munitions, aircraft bombs and other explosive ordnance were dropped on the small country by the Americans during the Indochina (Vietnam) War. Up to 30 percent failed to detonate on impact and still litter the country, lying in wait in the soil, rivers, paddy fields and jungle.

This bombardment included the use of 270 million cluster munitions, leaving an estimated 80 million unexploded submunitions behind.

Although hundreds of deminers are working hard to remove the deadly items of unexploded ordnance (UXO), Laos has a long way to go towards a future free of explosives. Meanwhile, the explosive threat continues to take lives and limbs.

Other and perhaps less obvious impacts of the explosive contamination in Laos are the ripple effects on the environment. Toxic chemicals from UXO seep slowly into soil and groundwater, polluting the environment and posing a threat to the health of both humans and animals.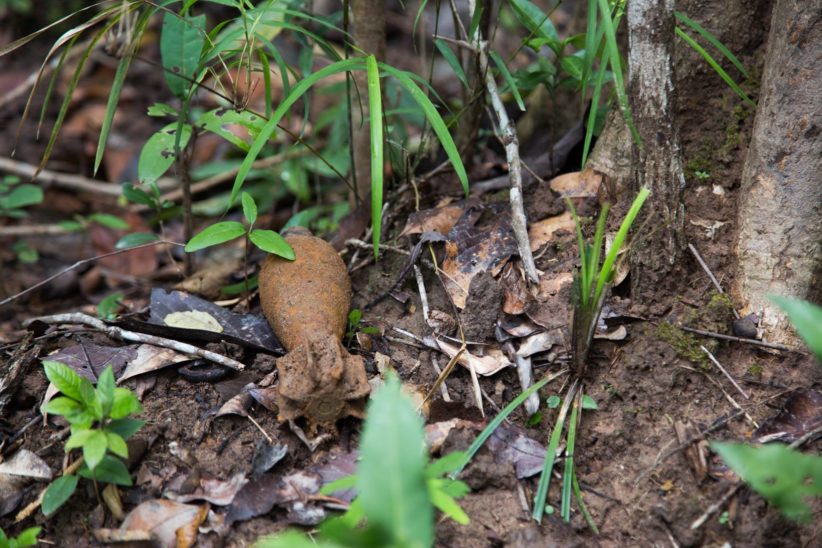 But the world's most bombed country is struggling with more environmental challenges than the bombs that remain after the war. Public waste management and recycling is nearly non-existent, and with the increase in the use of disposable plastic in recent decades, Laos today faces a huge waste problem. Many people dump rubbish along roads, in rivers, on unused land, and in illegal rubbish dumps. Burning rubbish is also very common, something that severely affects the air quality and public health in the country.
The clean-up effort
All of the countries that have signed the Cluster Munitions Convention have committed themselves to helping Laos and other countries that have a cluster munition contamination problem to get rid of them. Norwegian People's Aid has one of its largest explosive ordnance survey and clearance programs here, with over 300 employees and operations in four provinces across southern Laos. It is a life-saving work we are honored to perform. But the distinction also has a flip side.
"Beyond the environmental harm caused by the presence of UXO, the harm from the work of finding and removing UXO cannot be overlooked. The detonation of the bombs produces toxic chemicals which contaminate the soil, water table, and air quality. To allow access for clearance, we are also dependent on cutting down and removing vegetation, which causes soil degradation and erosion. Our day-to-day operations likewise have an environmental footprint, consuming resources, and generating waste", says Katherine Harrison, who works as the Program Coordinator for NPA in Laos.

"Since the start of NPA's operations in Lao PDR, we have cleared over 17 million square meters of contaminated land to return for safe use to local communities. This is an incredible achievement which is benefitting tens of thousands of people across southern Laos, enabling them to live free of the fear of UXO and to pursue new livelihood opportunities. However, if at the same time, we are contaminating the land with rubbish or polluting the air by burning garbage, we have to think again about our own impact on the land and environment where we are working", Katherine explains.

Burning of waste can be additionally serious in explosive-affected countries such as Laos. Many lives have been lost in explosive accidents that have happened as a consequence of burning of rubbish in UXO-contaminated areas.
"Protection of the environment is something we want to work actively towards and improve in our operations. The basis for our work must always be the principle that the activities we carry out must not harm people or the environment", Katherine says.
"Since the start of NPA's operations in Lao PDR, NPA has cleared over 17 million square meters of contaminated land to return for safe use to local communities."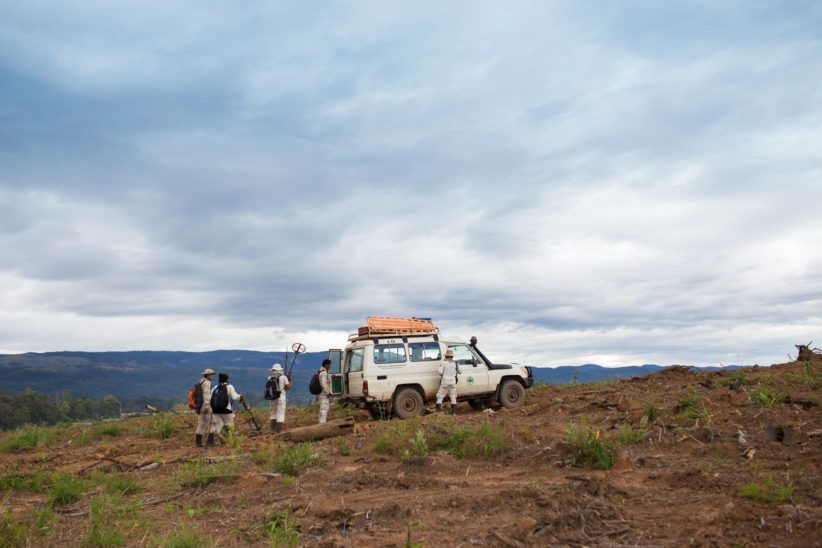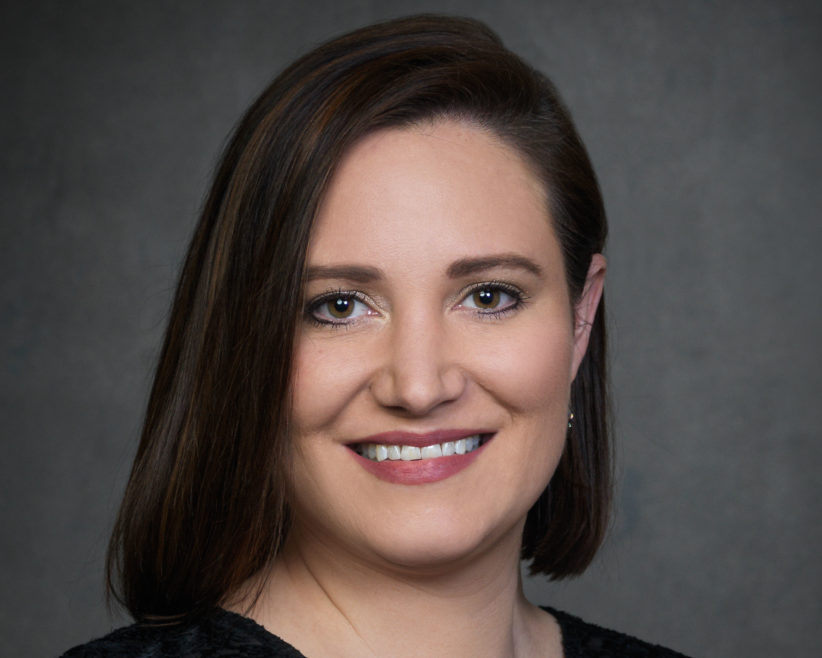 A greener country program
Since 2019, Norwegian People's Aid has been working to pull the organization in a greener direction. This has resulted in a climate and environmental policy for the entire organization, and the head office in Oslo was recently certified as an environmental lighthouse. In demining programs there is undoubtedly a lot to be gained in reducing the environmental footprint. The Laos program are already well on their way. Last year they entered into a partnership with Zero Waste Laos, a youth movement that has put protecting the environment on the map in southern Laos.

"One of the most important contribution to a greener Laos from our side will be to produce as little rubbish as possible, and to prevent rubbish and hazardous waste from being burned or dumped on the side of the road or in illegal rubbish dumps. We must minimize the use of single use plastics and disposable materials and reuse as much as we can. Our offices and field teams must ensure that waste is separated at source, reused as compost or animal feed, or reclaimed for recycling, for example by using intermediaries who make a living from collecting and reselling waste", Katherine explains.

Zero Waste Laos conducted a survey among NPA Lao PDR's staff members that gave cause for concern. The survey revealed large gaps in the knowledge about environmental protection, waste management and recycling. Many answered that they separate waste, but then dump everything in illegal garbage dumps in the vicinity. One in three admitted that they burn rubbish.

"This did not come as a surprise. NPA works and recruits in some of the poorest and most marginalized areas of Laos, where the bombs in the ground hinder socio-economic development across the board, including infrastructure, and waste management is far down the priority list".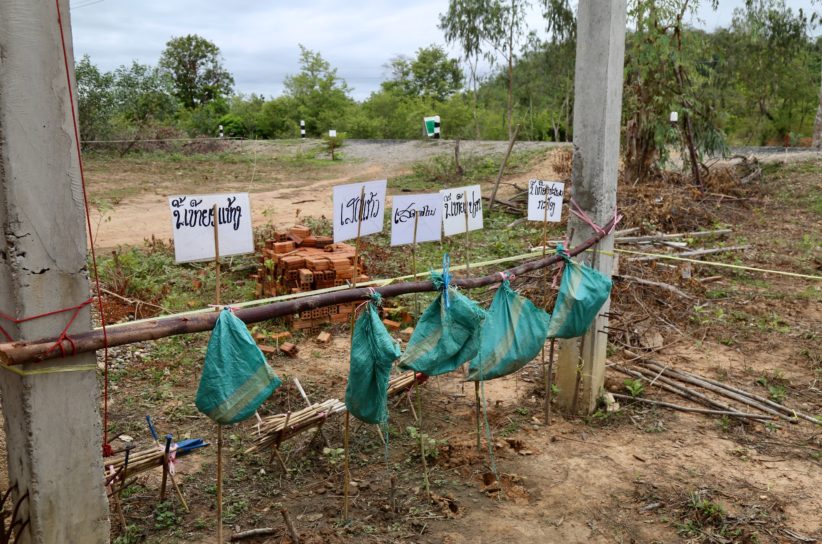 Last autumn, Zero Waste Laos arranged a full-day seminar for all 335 employees of Norwegian People's Aid. Here they learned good methods for recycling and minimizing waste, including on how to set up their own home composting. They also learned about the UN's Sustainable Development Goals, climate change, and global environmental issues, and were encouraged to spread the message in their own families and communities. The participants had several moments of realization during the seminar, HR and Administration Manager Khanthaly Moonvong confirms.

"What surprised me the most was perhaps microplastics, which I was not aware existed. In Vientiane Capital, I was also not aware that there are companies that come and collect and recycle waste. That there is a law banning the burning of rubbish was also unknown to many, myself included. I see that things are happening abroad, but climate and environment are not on the agenda here in Laos", she sums up.

Khanthaly laughs when she talks about the bad conscience she now has about using single-use plastics and throwing away plastic rubbish, and about the methods she has used to reduce her own use of plastic bags.

"In the market, I only use one bag, and am careful to ask the vegetable sellers not to give me more, but rather fill up the one I already have."

She reminds us that the environment, like so much else, is closely linked to economy and resources.

"For example, only expensive shops and restaurants can afford to use recyclable packaging, the rest use plastic. And even though they are taught environmental and climate issues at the international school my daughter attends, I doubt that the same is true for the public schools. Fortunately, Zero Waste Laos will soon be conducting school campaigns", she adds.

In Khanthaly's neighborhood, they have discovered that there is a woman collecting bottles for further sale. Her husband has taken her phone number, and calls whenever they have things to give away. The solution is a win-win for both parties.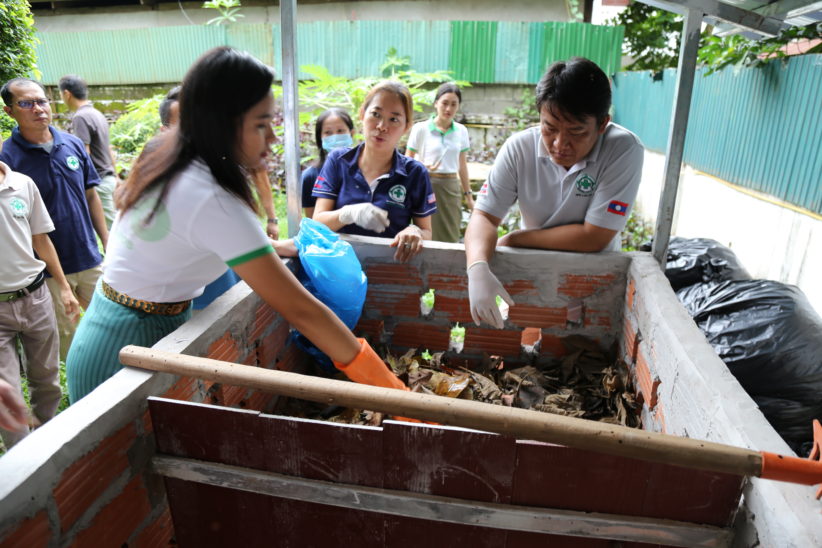 Program Support Coordinator Sivilay Chanthaphoumy says he has learned a lot from Zero Waste Laos.
"What surprised me most was how much that can actually be reused, recycled and composted to reduce waste. I was aware that it was important to take care of the environment, but did not know that one should sort rubbish at source, so I mixed all the waste. Now I have learned to make compost from leaves and food waste, and have made myself a small compost bin".
Sivilay's kids have started earning a small allowance from collecting plastic bottles which they sell to rubbish collectors.
"Previously, we just threw them together with the rest of the rubbish and paid to have it driven away. Now the kids can earn some money. The neighbor's children have been inspired to do the same".
As long as the authorities do not take action against environmental pollution and breaches of legislation are not enforced, Sivilay has little faith that most people in Laos will care about the environment.
"People will continue to burn or throw rubbish in the river as long as it does not have consequences", he says.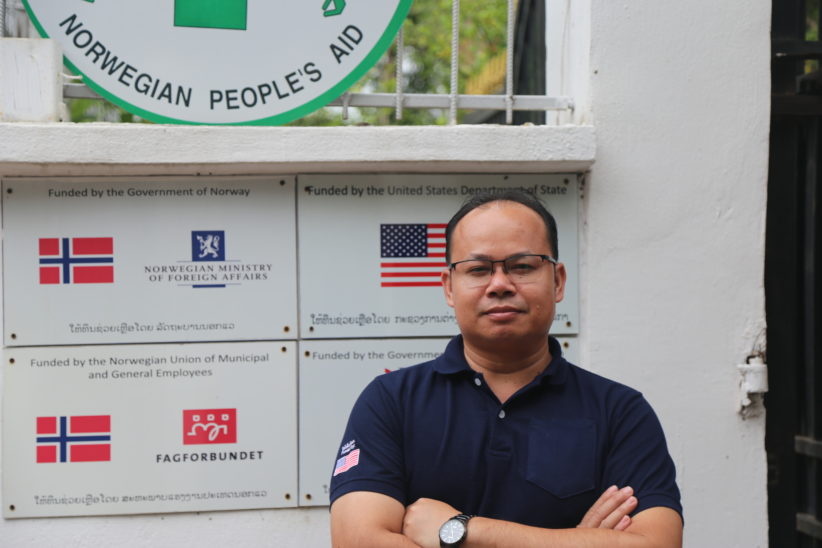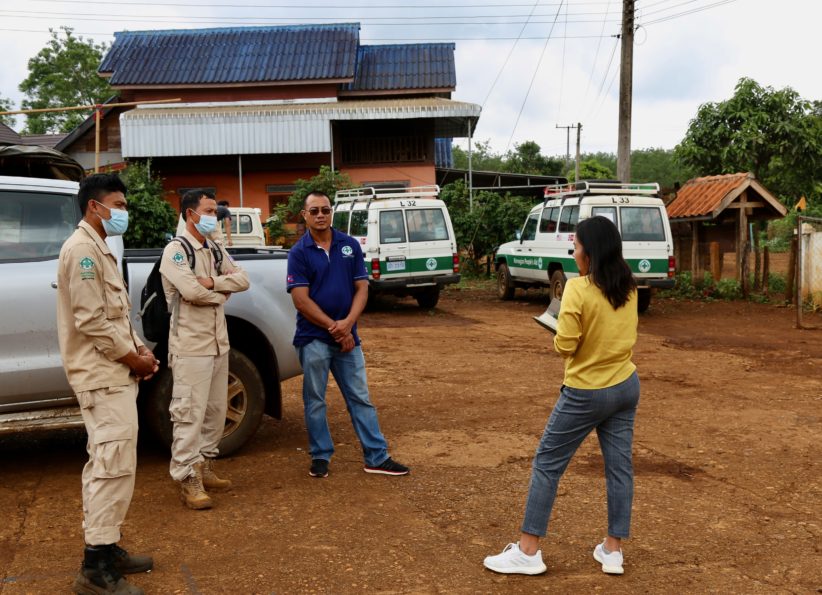 Program Officer Chanthanousone Chanthavong agrees with his colleague.
"Everyone knows that it is not good for the environment, and that it stinks. Still, they continue to litter, burn and dump waste. Why? Because garbage collection does not occur, because people do not know that there is money to be made from reusing and recycling. No incentive, no change".
Chanthanousone was shocked to learn how much rubbish is produced per day in the capital Vientiane.
"The numbers are sky high, and over 70 percent of the garbage is not picked up, but is dumped or burned".
He is not very impressed with his own generation, which he says seems to be set in its ways.
"But the environmental commitment of the young volunteers in Zero Waste gives cause for excitement. Their courage has ignited a hope in me that Laos is facing a greener future."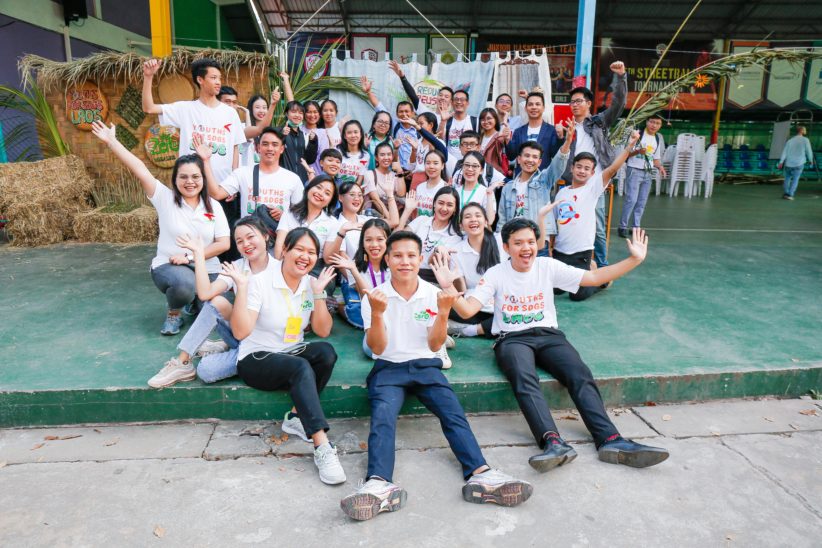 There is no away
In Laos, the problems posed by UXO contamination and solid waste management both strikingly demonstrate the lesson 'there is no away'. There is no such thing as 'bombs away', despite the expression. The millions of tons of bombs dropped on Laos simply didn't go away after the war, and over 60 years on the Lao people are still suffering the effects of the explosive pollution left behind.

With no public waste management system, there is no 'away' for garbage either. Most of the millions of tons of garbage generated each year at present can't be 'thrown away', and instead ubiquitously litter villages, cities, and Laos' stunning natural countryside. In the case of single use plastics, this contamination will sadly far outlast the bombs.