Mine-free Brcko within reach
25 years after the war, around 2,600 landmines remain in the ground in Brcko district, Bosnia. The remaining minefields are still affecting the daily lives of 20,000 people.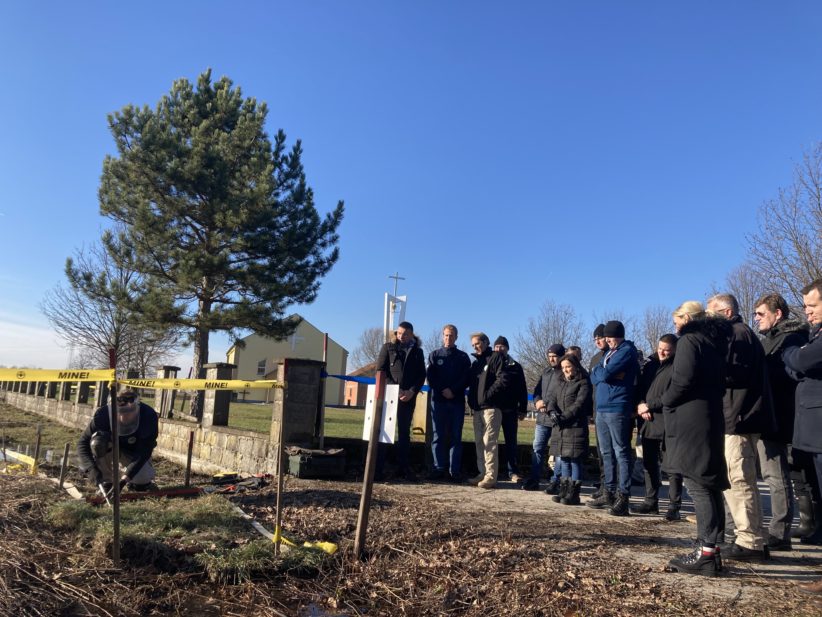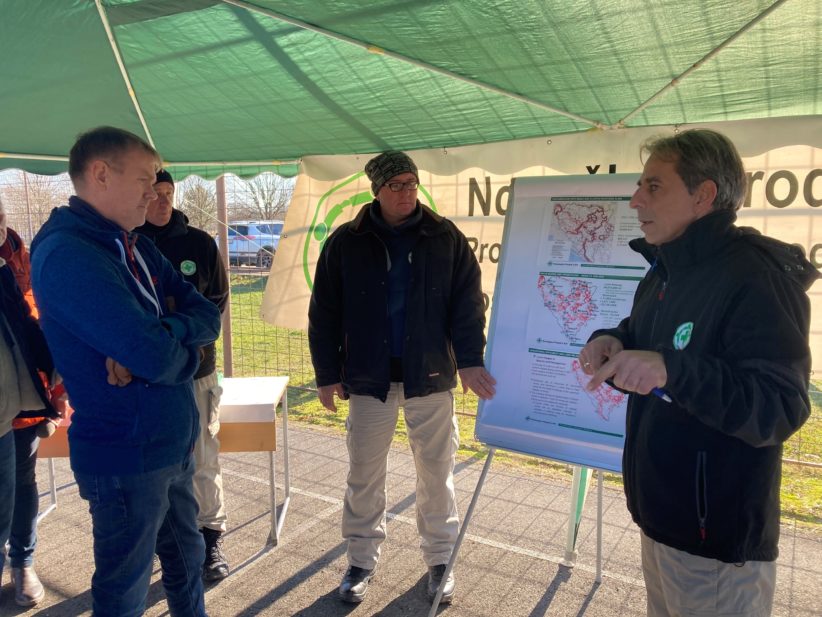 On 8. December 2021 NPA hosted a visit from the Norwegian Ambassador to Bosnia and Herzegovina H.E. Olav Reinertsen, BHMAC Director Sasa Obradovic and representatives from the government of the Brcko District and local media in the village of Lanista.
District Brcko and the Bosanska Posavina region was the main operational focus of NPA between 2004 and 2016, as this region in the north of Bosnia was heavily affected by the war with immense destruction of private properties and massive contamination by landmines and unexploded ordnance due to shifting frontlines and intense fighting during the war 1992-95.
NPA released 10 km2 of suspected hazardous areas in the District of Brcko between 2004 and 2014 and is happy to return to finish the job together with BHMAC, local authorities and other partners.
"It is a sad fact that a children's playground is located 100 meters from a suspected hazardous area in Brcko, 25 years after the war", NPA Operations Manager Braco Pandurevic stressed in his presentation in the village of Lanista.
"It is estimated that around 2,600 landmines remain in the ground and 20,000 persons are still affected in their daily lives by the remaining minefields. A mine-free Brcko is within reach by the end of 2024 if sufficient resources are committed to this effort", according to Pandurevic.
Ambassador Reinertsen underlined that Norway has been a trustworthy partner to Bosnia and Herzegovina for more than 25 years through support to NPA and the effort of releasing land contaminated by landmines, cluster munitions and other explosive remnants of war for safe and productive use.
"Land release means everything for citizens living in affected communities throughout Bosnia and Herzegovina. It is enabling the safety and securing livelihoods of the citizens and is a precondition for infrastructure and road development. I am proud that Norway has granted NOK 110 million to Bosnia and Herzegovina and Kosovo over the next five years, towards completing the job we started more than 25 years ago with NPA, BHMAC and other partners in BiH. Each square meter released is a small victory", Ambassador Reinertsen stated.
The land release task in the village of Lanista is supported by the governments of Norway and Switzerland. "NPA is grateful for the continued support from Norway, Switzerland and Germany in our joint efforts towards releasing land still contaminated by landmines and explosive remnants of war in Bosnia and Herzegovina", NPA Country Director Charles Frisby stated at the event.