New Humanitarian Mine Action Programme in Syria
Norwegian People's Aid is establishing a Humanitarian Mine Action Programme in Syria.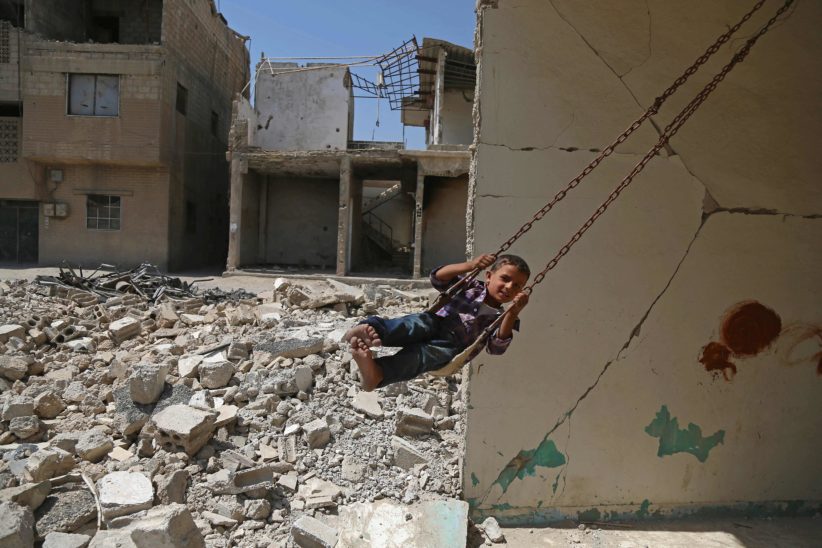 NPA has successfully negotiated a Memorandum of Understanding (MOU) with the Syrian Ministry of Foreign Affairs and Expatriates for the establishment of a humanitarian mine action programme in Syria. The MoU was signed by representatives from NPA and the Syrian Arab Republic on Tuesday 21 December, 2021.
Mine Action is one of the main priorities in the United Nation's 2021 Humanitarian Response Plan for Syria. The UN estimated in 2020 that landmines, improvised mines, cluster munitions and other explosive remnants of war are affecting one in three populated communities in Syria and that one in two people are at risk from the presence of these explosive weapons.

"Particularly affected are areas that experienced intense hostilities, including Aleppo, Daraa, Deir Ezzor, Idlib, Raqqa, and Rural Damascus. This data clearly demonstrates how explosive ordnance contamination continues to be a widespread protection issue in Syria", says NPA's Director for Mine Action and Disarmament, Per Håkon Breivik.
In 2020, the UN recorded an average of 76 explosions per day in Syria, equating to an explosion every 20 minutes.
"It goes without saying that there is an urgent and massive need to reduce the human suffering caused by the threat from a wide range of complex landmines and explosive remnants of war in Syria", says Breivik.
Several actors, including international non-government organizations (NGOs), are present in areas not controlled by the government to address this.
"In government-controlled areas, however, there has been a critical lack of qualified mine clearance operators, with only one accredited international operator", Breivik adds.
Since January 2019, NPA has maintained a dialogue with international partners, including donors, with regards to initiating humanitarian mine action activities in government-controlled areas of Syria.
"We would like to express our gratitude to the Norwegian Ministry of Foreign Affairs for supporting the establishment of a humanitarian mine action programme in Syria", Breivik concludes.
In 2022, NPA will start the operational phase primarily focusing on survey and clearance of areas as identified under the UN Humanitarian Response Plan and the Humanitarian Needs Overview.