Norwegian People's Aid closes down its humanitarian mine action Programme in Colombia
NPA Mine Action and Disarmament Programme has been present in Colombia since 2015. After five years, NPA's mine action work in Colombia came to an end in 2020.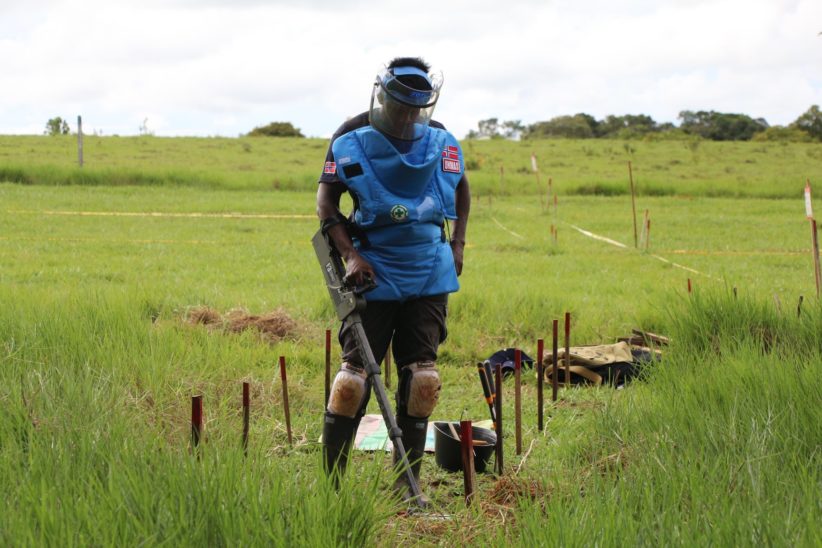 To ensure resources received from donors are used with maximum efficiency and impact, Norwegian People's Aid continuously reconsider its global portfolio. As a consequence of this, and due to the evolving situation in Colombia, NPA's Mine Action programme in Colombia has been terminated.
NPA was fully established in the country in 2015 as one of the international operators supporting the Government of Colombia's effort in freeing local communities from the suffering imposed by landmines and other explosive ordnances (EO).
Over the years, NPA released a total of 303,043 square metres of land and found a total of 242 explosive devices, mostly improvised anti-personnel landmines. This has enabled local communities to safely access agricultural land, water ways and other basic infrastructures.
In addition, NPA provided mine action capacity development support to the Colombia military's Demining Brigade, the national mine action centre's database unit and the civil humanitarian demining organisation Humanicemos DH.
We developed strong ties to the communities where the operations were held. In addition to being beneficiaries of the operations, the women and men of Antioquia, Meta and Caquetá provided NPA's workforce, as the vast majority of NPA's demining staff were recruited locally.
NPA would like to express its gratitude to the Government of Colombia, the local authorities and all mine action stakeholders for creating a safer life for affected populations in Colombia. We would also like to thank all donors that made this possible, especially the Norwegian Ministry of Foreign Affairs, the US Department of State Office of Weapons Removal and Abatement, the European Union and the Government of Japan for their financial support, which significantly contributed to alleviate the suffering of affected communities in Colombia.
We continue monitoring the mine action situation, taking into account changes that give opportunity for new activity in the country.
Finally, NPA wishes the Government and people of Colombia every success in achieving the goal of a landmine-free Colombia. This is our most sincere wish, and something well deserved by the people of Colombia.