Norwegian People's Aid deminer killed in landmine accident in Iraq
A deminer from Norwegian People's Aid (NPA) has died in a tragic demining accident in Iraq. The accident took place on Thursday 30 September at 08:27 local time.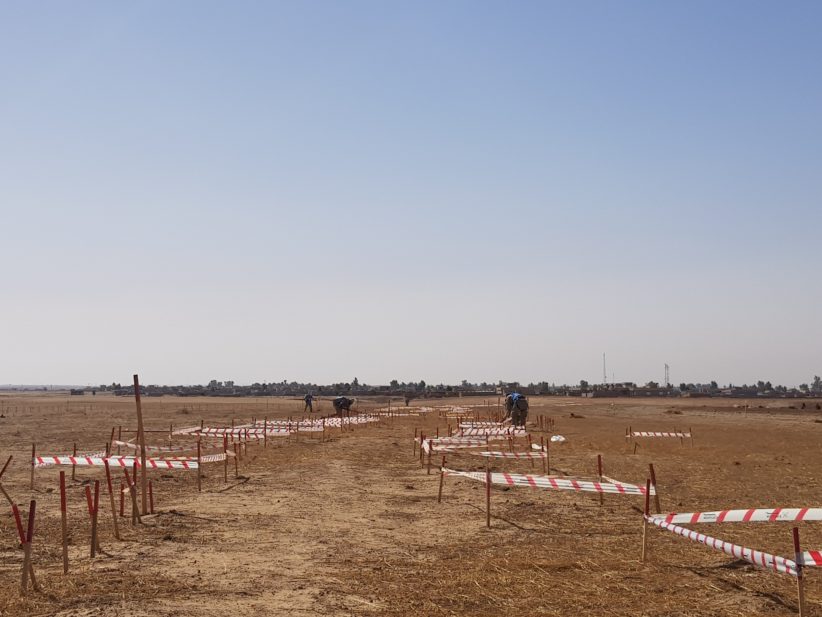 The accident occurred as Norwegian People's Aid (NPA) were clearing improvised landmines left behind by the Islamic State (ISIL) after their occupation of Anbar province in central Iraq. It is NPA's first fatal mine accident in Iraq.
"Our thoughts and condolences go out to the family and the victim's loved ones in this difficult situation. NPA's main priority for the time being is supporting the deceased's family as best we can. We are cooperating with national authorities in order to clarify the course of events leading up to the accident," says Per Håkon Breivik, Director for Mine Action and Disarmament at NPA.
ISIL established a significant capacity for mass production of homemade bombs and improvised landmines, and encircled anything from buildings to cars, roads and fields with explosives before ISIL held areas were liberated by Iraqi Security Forces. Several years later, the homemade death traps still remain. They kill and maim, hinder development and create fear in the population.
"Humanitarian demining is a dangerous job, and although we follow the most advanced internationally established safety standards and devote considerable resources to training and emergency preparedness, completely ruling out the element of danger deminers get exposed to in their life-saving work, has unfortunately proven impossible. Survey and clearance of improvised landmines is the most dangerous job we do as only imagination limits the detonation mechanisms of these devices, and makes them fundamentally more unstable compared with more predictable, factory-produced landmines," Breivik explains.
NPA has been working with humanitarian mine action in Iraq since 1995, and started surveying and clearing improvised landmines after IS in Anbar province in 2018.
"In addition to survey and clearance, we provide explosive ordnance risk education to the civilian population to prevent people from becoming victims of these lethal landmines. Iraq is considered the country in the world most severely affected by landmines, cluster munitions remnants, and other explosive remnants of war. Improvised landmines make up a considerable proportion of Iraq's total landmine contamination", Breivik says.