Not sure if we're coming back
The war in Ukraine brought up painful memories of the past in an already hard-tested Bosnian population. Around half of Bosnia and Herzegovina residents fled during the war, and many never returned. The migration has only continued, and now many of those who have so far been clinging on, have been forced to go a new round of rethinking whether it is safe to stay.
Brčko, Bosnia Herzegovina: The couple Mirela, 38, and Mirza Mehakovi, 40, proudly shows of the idyllic blue house they moved into a couple of years ago, in the north-east of the country in the village of Gorica in Brčko.
In the garden, they just set up a small chicken farm. On a field a patch onions is peeking up from the soil, and in the greenhouse – rows of lettuce that has survived the winter. The largest of the dogs, a blue-eyed Siberian husky barks for attention from an enclosure, while an even more social Pekingese puppy plays around on the lawn.
In recent months, Norwegian People's Aid has been clearing mines in the woods just behind their home. Almost exactly 30 years, from when the Bosnian war broke out in April 1992 until today, it took before the last remnants of landmines are about to be cleared out in the village.
Reliving the war
Everything should be in place for a brighter future for Mirela, Mirza, their son Ismar (11) and seven-month-old Davud. But like the rest of the population, the war in Ukraine has added new turmoil to their daily lives.
"I think 95 percent of Bosnians who have experienced the war are reliving what happened 30 years ago these days," Mirza says with a serious look on his? face.
Mirza comes from Brčko, where he lived with his parents and two-year-old little brother. A city that was hit hard during the war.
"When I was nine years old, my father was shot and killed right in front of me and my mother's eyes. Every day my mother had to beg her neighbours for food. Some days she was so down that she was unable to move from one room to another. It was a very tough period," he says.
The events of recent weeks have brought back the memories of the past. Now they both fear that history will repeat itself.
"In two days we will travel to Switzerland to visit a friend, and to be honest we are unsure if we dare to go home again. The nightmare is that we will be besieged without the opportunity to flee, as during the war. That Mirza and our son Ismar are forced to fight. I'm very worried about the future of my children," explains a weeping Mirela, looking up at her husband.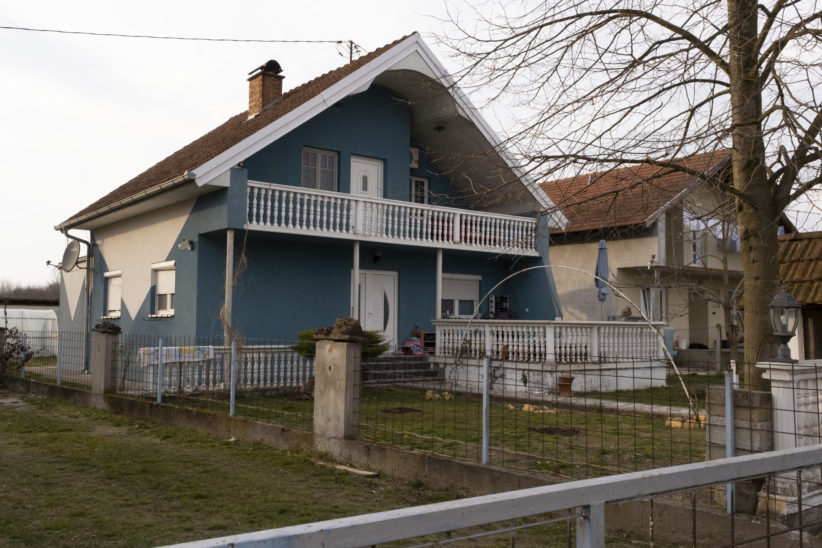 Not used to getting help
Although Bosnia is perceived as relatively peaceful today, the two are stressing that social development has been standing still for 20 years. They are critical of the politicians in the country, who they believe are completely uninterested in improving the situation for their citizens.
All the more grateful are the couple for the efforts the deminers from NPA have put in to clear the neighbourhood free of mines.
"We are not used to getting help from politicians and the authorities, so it is a relief that Norwegian People's Aid has come to make our neighbourhood safe. This is especially important for future generations or migrants who may not know where the mines are located," says Mirela.
Hopes history does not repeat itself
Over the years, more and more friends and family members have travelled to neighbouring countries or other European countries to work and live.
"There are no prospects for the future in Bosnia's Herzegovina today, and 45 percent of the population has left the country the last few years. It's almost half a nation, and it's not just one and one that travels, but whole families, four or five at a time," Mirza says.
He estimates that 90 percent of family his members are either dead or overseas.
"My dad, three maternal uncles and many of my cousins were killed during the war. Today, only us, my mother and Mirela's parents remain. Everyone else is in Europe," he says.
Gorica has previously been considered a place that has succeeded in post-war reconciliation efforts. Mirela and Mirza aren't convinced. According to them, racism is still a problem, and the tension is noticeable, especially among those who are too young to have experienced the war.
"There is a saying that every 50 years a war occurs in our region. We cross fingers that history does not repeat itself. The only thing we want is peace and a normal life with normal politicians. The future will show if it's worth having hope."
Brcko district
The multicultural Brcko district is located on the border with Croatia, in the far northeast of the country. Around 500 Muslims and Croats were killed when Bosnian Serbs invaded Brčko in the spring of 1992.

The Bosnian War is considered the deadliest war in Europe after World War II. About 100.000 people lost their lives, up to 40 percent of them civilians. Large quantities of mines and explosives were used, and 30 years later it is still being cleared.

In the peace negotiations after the war, it was decided that Bosnia Herzegovina should be divided into three administrative units: the Serbian Republic of Republika Srpska, the Federation of Bosnia and Herzegovina and the multicultural Brčko district. Brcko was supposed to be neutral and was put under supervision by the United States.

Each unit has its own president, parliament and government, while the country as a whole is led by a presidential council and a government. In the president council sits a representative of each of the dominant population groups of Bosniaks, Serbs and Croats.

The division of Bosnia Herzegovina has proved unsuitable for a country that badly needs to get back on its feet after the war. The political system is heavy-handed, and those in power have so far shown little willpower to work together. As a result, Bosnia's Herzegovina remains one of the poorest countries in Europe.

The population was 4.4 million before the war, and today is believed to be around 3.2 million. Around two million Bosnians were internally displaced or fled abroad during the war. Many returned after the war, but due to the devastation of the war and dangerous mines and explosives, many have had to relocate.

550 mass graves have been found in Bosnia's Herzegovina after the war, including in Gorica. The search for missing persons is ongoing to this day. In 2022, the Norwegian People's Aid Global Training Centre for MDDs in Sarajevo plans to train mine dogs to assist in searches for mass graves and human remains.
More news from Bosnia and Herzegovina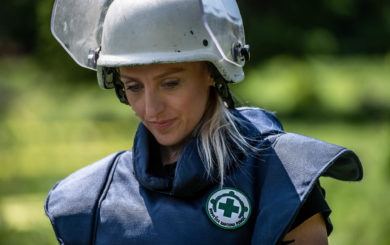 Bosnia, May 15, 1992: The civil war in Bosnia has been ongoing since the beginning of April, and Sarajevo is under heavy siege. On this day, the Bosnian civil war is about to reach the country's third largest and most multicultural city, Tuzla.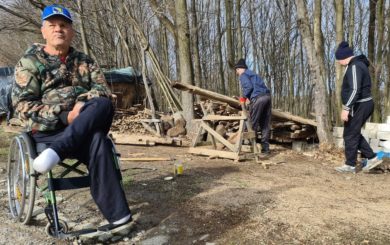 Since the start of this year's demining season, NPA's manual teams in Bosnia and Herzegovina have been clearing cluster bombs in in Gradacac municipality.