NPA QUANG BINH WELCOMES THE UNITED STATES DELEGATION
On Friday, 16 September 2022, Norwegian People's Aid Vietnam was honored to receive a visit from Ms. Donna Welton, the Deputy Assistant Secretary for Programs and Operations in the United States Department of State's Bureau of Political-Military Affairs, and an accompanying delegation in Quang Binh province.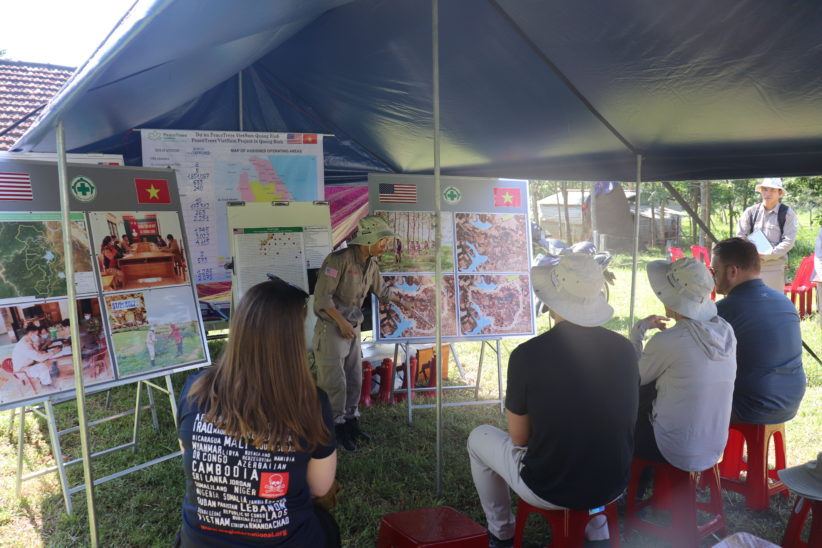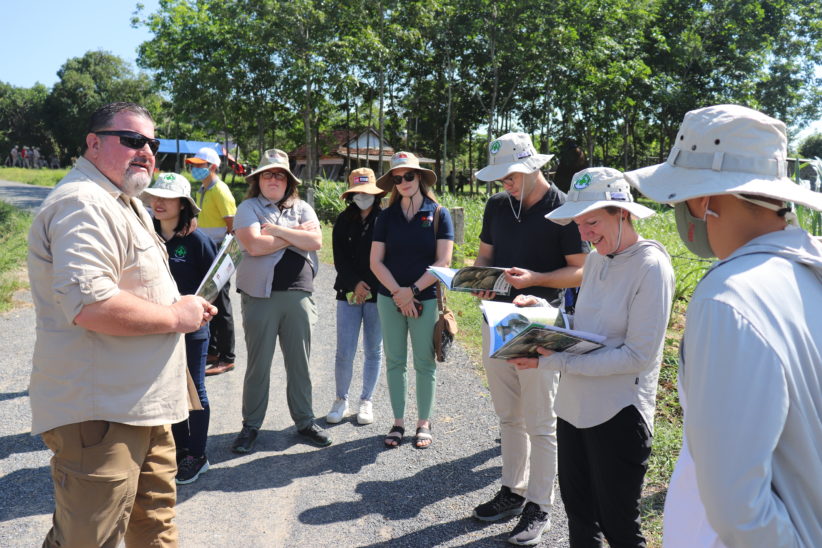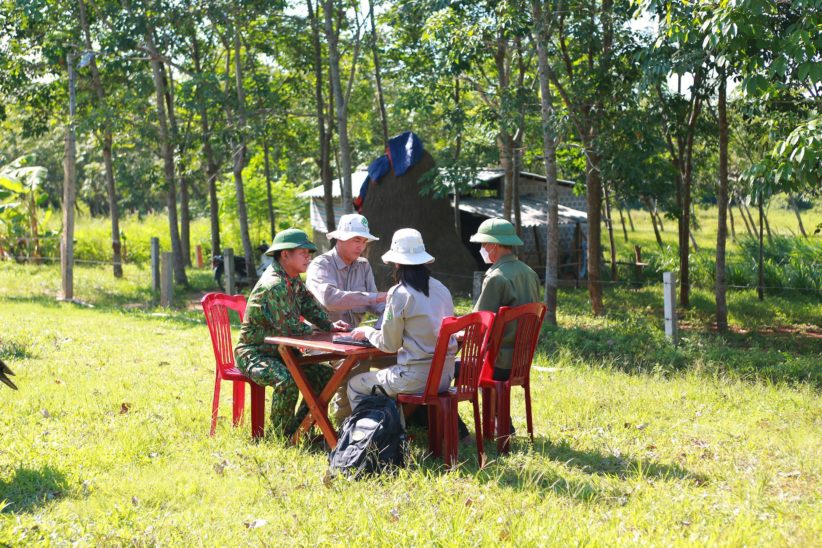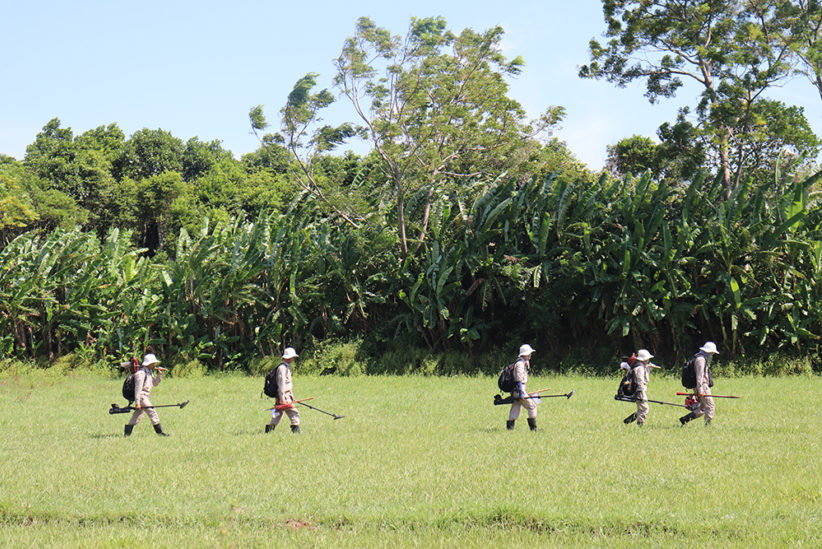 Ms Welton and the delegation visited an NPA task site in Bo Trach district, where NPA's Operations Administration Officer Ms. Bui Thi Mo briefed the visitors on the cluster munition remnants survey (CMRS) methodology that is being implemented in Quang Binh province.

The delegation then observed a field demonstration of non-technical and technical survey methodologies. "I'm very impressed with the good work, advanced methodologies and everything I've seen today," shared Ms Welton after the briefing and demonstration.
The delegation was in addition to the field visit, attending a roundtable discussion, chaired by the Quang Binh Department of Foreign Affairs, where they received a briefing on the successes of the Quang Binh Database and Coordination Unit (DBCU). This unit was established with funding from the United States government and technical advice from NPA in 2020, and Quang Binh will continue to receive this support until December 2025. The DBCU was proud to demonstrate the functionality of their website, which allows mine action data to be readily available to all stakeholders, and to explain their important role in coordinating mine action activities in Quang Binh province.
"We are very grateful to the government of the United States for continuing to fund our important CMRS activities," said NPA Quang Binh Provincial Programme Manager Ms. Nguyen Thi Thuy Trang. "With their continued support of CMRS, our teams are able to identify the boundaries of confirmed hazardous areas, which enable clearance resources to be better prioritized to support the most at-risk people in Quang Binh province."

NPA is implementing the Integrated Cluster Munitions and other Conventional Weapons Survey and Clearance Project in Quang Binh province in a consortium with MAG (Mines Advisory Group) and PeaceTrees Vietnam. This project is funded by the United States government.