NPA Vietnam staff speak at the UNMAS's symposium on the theme "Mine Action Cannot Wait"
On 4 April 2023, we watched proudly as our Provincial Programme Manager Ms. NGUYEN THI DIEU LINH spoke during a symposium on the theme "Mine Action Cannot Wait" at the United Nations Headquarter in New York city of the United States.
Together with Linh, our Thua Thien-Hue Provincial Programme Manager Ms. DO THI THANH NHAN was also invited to participate in the symposium. During this week, Linh and Nhan have been looking forward to sharing some lessons learned on effective and efficient implementation of mine action activities and getting attention from the international community to the continued impact of explosive remnants of war and the efforts to address the problem in Vietnam.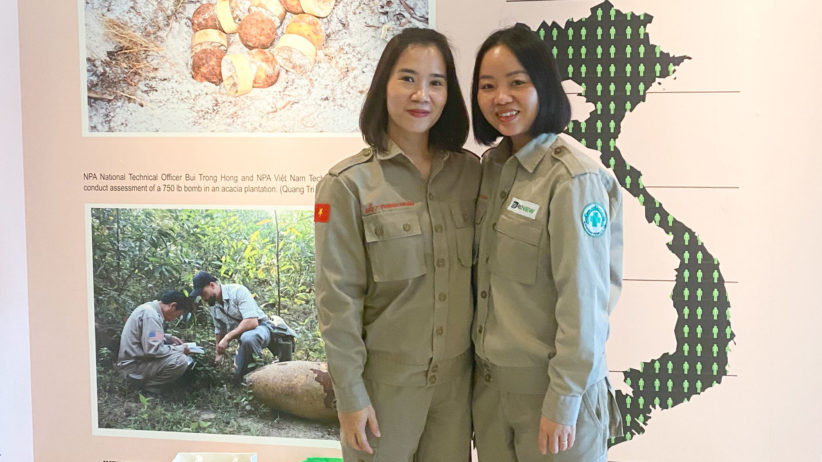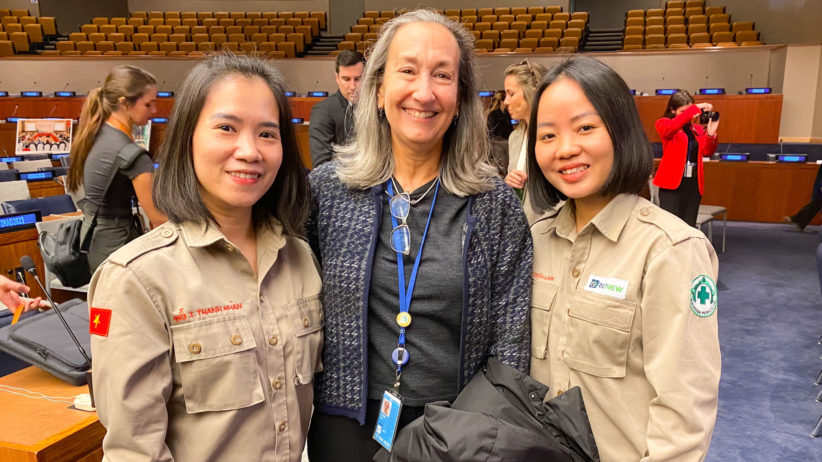 "While there are new conflicts, new challenges, new threats and new areas with high need for humanitarian support, we should not forget the impact of legacy weapons like those in Viet Nam, and the decades of experience, knowledge and skills that have been developed through working in this part of the world." Linh said.

Based on her 14 years in mine action, Linh emphasized the importance of national capacity and ownership, close cooperation among all stakeholders at all levels, the sharing of experience and expertise from countries with long-term impact from explosive ordnance, and the involvement of women in all aspects of mine action.

Linh hoped mine action remains on the agenda of the international community and her recommendations are well considered for safety and development in affected countries – including Viet Nam.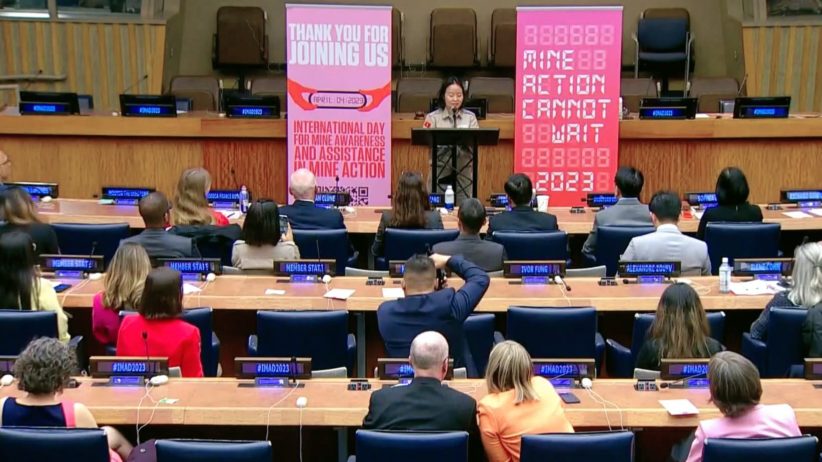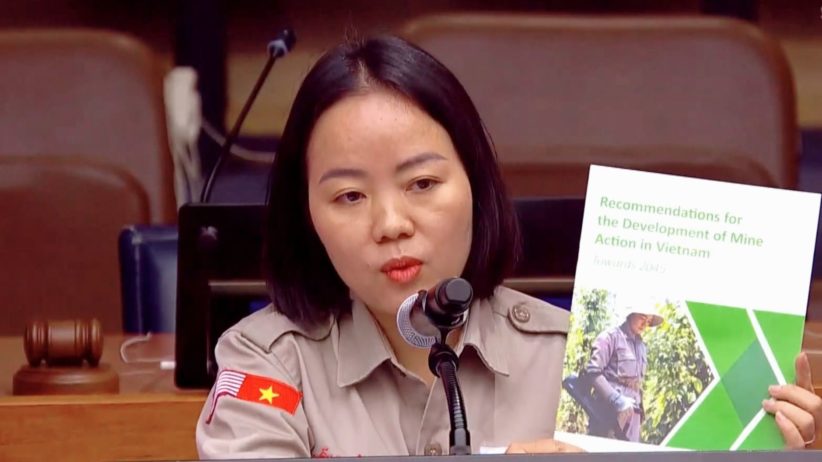 On behalf of NPA Vietnam, Linh was honored to speak alongside the former Foreign Minister of Canada Mr. Lloyd Axworthy, who was instrumental in the creation of the Mine Ban Convention, former US Senator Mr. Patrick Leahy, a key player in funding mine action, the Permanent Representatives of Cambodia and Lao People's Democratic Republic, General Director of Vietnam Mine Action Centre Major General Mr. Tran Trung Hoa, and Deputy Director, Office of Weapons Remove and Abatement, Bureau of Political-Military Affairs, United States Department of State Mr. Steven Costner.

The symposium was organized by the United Nations Mine Action Service (UNMAS) to highlight decades of contamination in countries like Cambodia, Lao PDR, and Viet Nam, as well as draw attention to recent explosive ordnance contamination in Myanmar, Ukraine, and Yemen.