Protecting civilians from explosive weapons in Peru – the importance of stockpile destruction
NPA has been present in Peru for the past six years, supporting the Peruvian Air Force in destroying their stockpiled cluster munition, as well as the destruction of obsolete and surplus munition that is outdated, malfunctioned and poses a threat to security and people's lives. Over the last years, NPA has supported Peru in the destruction of a total 470 tons of obsolete munition, as well as 1,162 cluster munitions with more than 81,000 submunitions. During the first week of February 2023, The Ministry of Defense in Peru and NPA signed a five-year agreement to continue supporting Peru in stockpile destruction and ammunition management, plus some other humanitarian action areas of cooperation.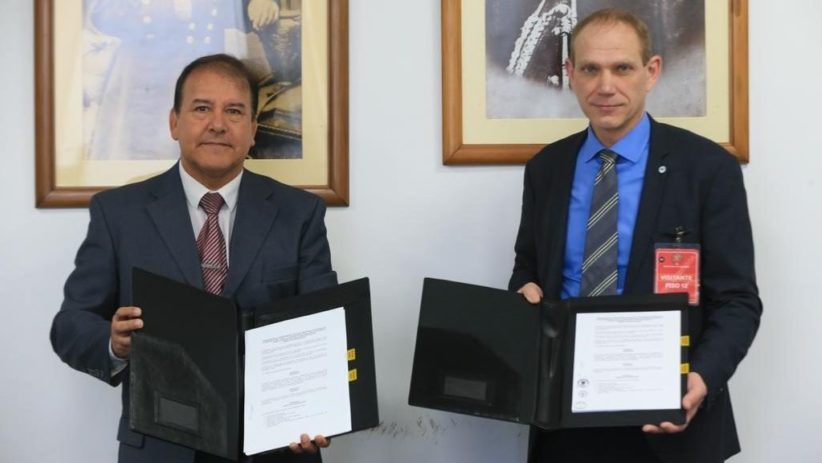 In February, NPA signed a new Memorandum of Understanding (MoU) with the Ministry of Defense in Peru. The MoU has been signed for a period of five years and covers the following five areas; humanitarian demining, destruction of cluster munition, stockpile management, development of technical-logistical skills and specialist training.
This year, 859 cluster munition remains to be destroyed before Peru can declare their country for being rid of all stockpiled cluster munition, in line with their article 3 obligation under the Convention on Cluster Munition (CCM). Santiago Ocampo, Programme Manager of NPA Peru, is optimistic ahead of the year, and looks forward to hopefully soon being able to celebrate Peru's completion:
"During our time in Peru, through great cooperation and partnership with the ministry of defense and air force, we've ensured increased safety for civilians from the threats of explosive weapons, by working together in destroying old ammunition and cluster munition. 2023 is an important milestone for Peru where the goal is to destroy the remaining cluster munitions in country and celebrate Peru's completion of their CCM obligations".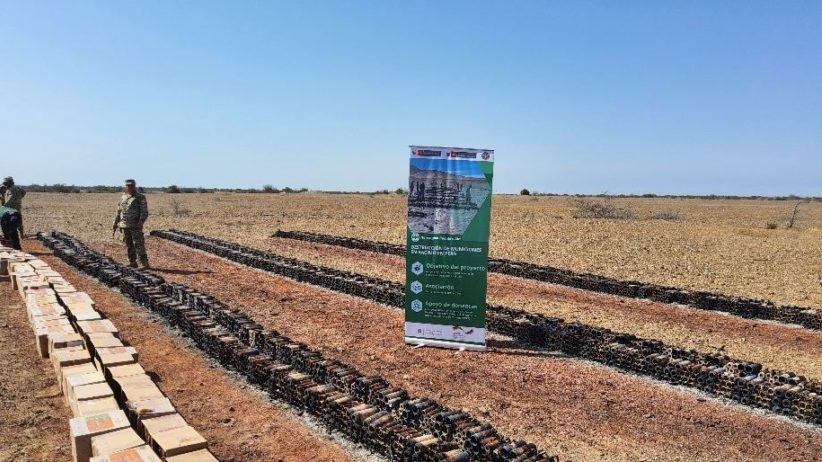 An important part of this has been the continuous focus on capacity development and to increase knowledge and capacity within the air force in dealing with such issues. As part of NPA's focus on capacity development, one goal has been to provide Explosive Ordnance Disposal (EOD) training to staff of the Peruvian army, navy and air force, to increase knowledge and competence within the Peruvian military. From 27th of February to 31 March, a 5 weeks EOD level 3+ course took place in Lima, with participants from all three entities of the military: Peruvian Air Force, Army and Navy. This training has been an essential contribution to increase capacity and knowledge of the safe disposal of explosive ordnances.
In addition to the importance of training of the working forces, another important focus for NPA Peru has been to increase the political focus on these issues and to see it in the light of international treaty obligations – something Peru as a country has shown great commitment to.
On 7 February, with the support from German Federal Foreign Office (GFFO), the Ministry of Defense, the Ministry of Foreign Affairs and NPA hosted a capacity development workshop in Lima, with more than 20 embassies and stakeholders participating. The goal of the workshop was to share information on the remaining issues on cluster munitions, as well as landmines, in Peru, and to increase the capacity both internally and externally on these matters. The workshop provided a shared platform to gather relevant stakeholders across ministries in Peru as well as within the bigger community, to share knowledge and increase the political commitment across sectors, thereby ensuring capacity building of relevant stakeholders working on these issues.
In addition to the workshop, NPA Peru provides continues support and capacity development to the Ministry of Defense and forces by continuous meetings and workshops.
The operational work year in Peru is starting up now in April, and NPA Peru is looking forward to support the air force in their important task to complete destruction of all stockpiled cluster munitions in country by 1 April 2024 – with thanks to the support from GFFO.
Read more about NPA's work in Peru here.