Statement on Integrating Gender and the Diverse Needs of Affected Communities in Operational Planning and Prioritization
Anti-Personnel Mine Ban Convention Intersessional Meetings Geneva, 22 June 2021.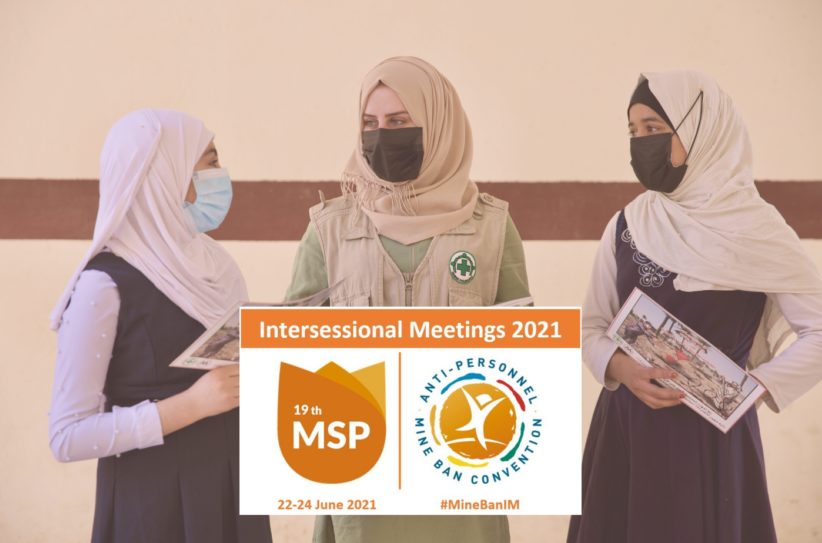 Thank you Mr. President,


Mainstreaming Gender and Diverse needs of affected communities in operational planning and prioritization is not an option but a precondition for the successful mine action response and the successful Convention.
Effective and efficient clearance can only be achieved if the sector response is designed and implemented in a gender and diversity sensitive and responsive manner. If we want to "finish the job" we must think about how we do it from start to end and across all aspects of our work - We invite all States Parties, operators, civil society, and donors to improve gender and diversity mainstreaming within our sector. States Parties should revise and develop national strategies and standards so as to mainstream gender and diversity. Standard Operating Procedures must also reflect gender and diversity considerations. Donors should demand stricter gender and diversity implementation plans and monitoring and evaluation, and we as civil society and operators have a responsibility to advocate for and ensure to the maximum extent possible that gender and diversity are fully integrated into our operational planning and prioritisation.
States Parties must establish needs-based, transparent prioritisation systems as a precondition for the Convention's success and full implementation of the Oslo Action Plan (OAP). This also entails re-establishing already set baselines, as per Action 18 of the OAP, as well as adequate reporting by the State Parties. Without ensuring everyone's needs are accounted for and appropriately responded to, one could not claim "all reasonable efforts" were employed, and thus the mine action response is compromised and incomplete. Conducting a gender and diversity baseline analysis, a gender and diversity needs-assessment, before any intervention; collecting gender, age, and disability disaggregated data; increasing % of women in operations and leadership positions; setting, monitoring and evaluating gender and diversity indicators are some of the key concrete measures States Parties, operators, and our sector must fully take on without further delay if we want to fulfil the Convention obligations timely and meaningfully.
Some State Parties have already taken steps in the right directions. NPA commends Mauritania, Nigeria, Somalia and Turkey for including sex and age disaggregated data in their extension requests. We encourage State parties, operators and the donor community to share best practices, challenges, and lessons learned to ensure improved and effective gender and diversity mainstreaming across the sector.
NPA also wishes to align ourselves with the statement of the Gender and Diversity Working Group, of which we are a Member.
Thank you.