Theft of Explosive Remnants of War from NPA worksite Basra, Iraq
Norwegian People's Aid department of Mine Action and Disarmament has been working in Iraq since 2003, conducting landmine, cluster munition and unexploded ordnance clearance.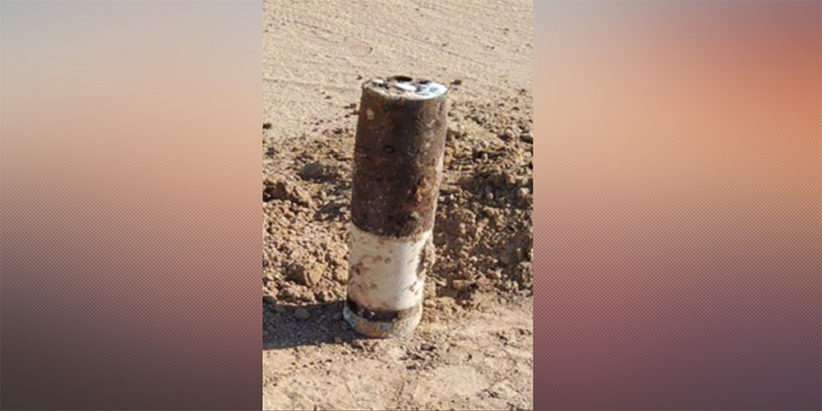 One of the many tasks issued by the Regional Mine Action Centre – South, Directorate of Mine Action, Ministry of Environment, to NPA was for the clearance of a cluster munition affected site to the west of Rumaila Oilfield, Az Zubayr District, Basra Governorate.
On the morning of 8 December 2021, an NPA clearance team returned to the site where they had been working the previous day, and discovered that 10 explosive remnants of war items that had been identified for destruction had been stolen from the worksite. The items stolen were nine 155mm Artillery Carrier shells containing no explosive content, and one 155mm Artillery Carrier shell containing 64 M42 cluster munitions. All stolen items were remnants from the 1991 war.
NPA staff immediately informed the Regional Mine Action Centre – South, and the local security forces of the theft.
NPA has been informed that the Iraq security forces have established a committee to investigate the theft of the items and information that has circulated in the media. NPA is cooperating fully with national and regional authorities in their investigation.
NPA requests that anyone with knowledge of the whereabouts of the stolen items, or any other explosive remnant of war within Iraq, to report the location of such items to their local security forces for follow up action.
Alternatively, a hotline is active to receive reports of locations of explosive remnants of war to Iraqi authorities by dialling the number 182 from within Iraq, or contacting the Directorate of Mine Action via their website dma.gov.iq