Urged Taliban to declare continued support for humanitarian mine action in Afghanistan
As the only humanitarian mine action operator represented in the meeting between the Taliban and Norwegian organisations in Oslo this afternoon, NPA conveyed to the Taliban a request for official statement of support and ownership of the humanitarian mine action programme and secure continued delivery of mine action activities in Afghanistan.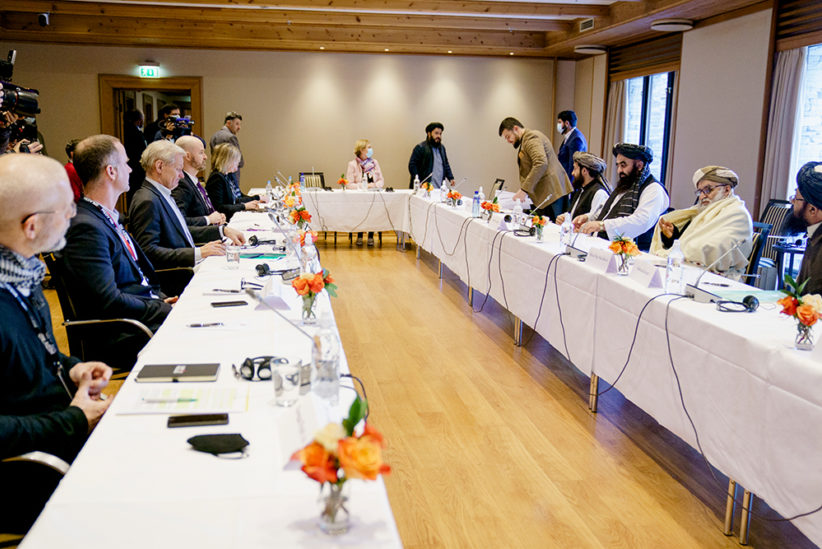 During the meeting, organised by the Norwegian government, the Norwegian humanitarian organisations were unified in their demand for Taliban to respect humanitarian principles and enable organisations present in the country to work in line with these. It was also emphasised that all staff, regardless of gender, are given equal opportunity to work freely and independently.
Afghanistan is possibly the most contaminated country on earth with explosive ordnance. The civilian population pays a high price for the massive amounts of landmines and explosives left behind after decades of war. Since 1978, landmines, cluster bombs and other explosives have killed and maimed nearly 35,000 people. As recently as 2020, almost 1,500 mine victims were registered.
"Just a few weeks back, eight young children were killed after playing with a grenade in a village in the Nangarhar Province, east in the country. Unfortunately, horrific accidents are not uncommon in Afghanistan", confirms Head of section at Norwegian People's Aid, Emil Jeremic, who represented Norwegian People's Aid in the Taliban meeting.
Humanitarian mine action is a key precondition for ensuring a safe future for a war-torn Afghan population. Established in 1989, Afghanistan's Mine Action programme is the oldest and most comprehensive in the world. It was the first humanitarian mine action programme to include all pillars within mine action, like mine clearance, stockpile destruction, mine risk education, assistance to survivors and impact work.
"Historically, Afghanistan mine action programme has been an example for other countries. Afghanistan is a signatory if both Anti-Personnel Mine Ban Convention and the Convention on Cluster Munitions, an important drive for the global work to fight mines and explosives," Jeremic said.

However, the Taliban's surge has triggered widespread concern about progress in the program. One of the reasons for this is that international sanctions make money transfers difficult, which is a prerequisite for maintaining activity. "The banking system in Afghanistan has collapsed, and sanctions prevent humanitarian actors from delivering aid. If this is not resolved, the humanitarian crisis will worsen", Jeremic explains.
In his post, Norwegian People's Aid asked the Taliban to issue an official declaration of continued support for the Afghan mine programme.
"For the humanitarian mine clearance operators on the ground, explicit support and ownership on the part of the Taliban will mean acceptance, access and security in a demanding context," Jeremic said.
Norwegian People's Aid has a special mandate in Afghanistan, responsible for quality assurance of all US-backed mine clearance activity. According to Jeremic, employees are back at work in Kabul after a period of suspended activity while awaiting developments in the country.