US Delegation visited NPA Vietnam
NPA Vietnam was pleased to welcome Ambassador Bonnie Denise Jenkins, Under Secretary for Arms Control and International Security at the United States Department of State, and an accompanying diplomatic delegation, to Quang Tri province on 9 September 2022.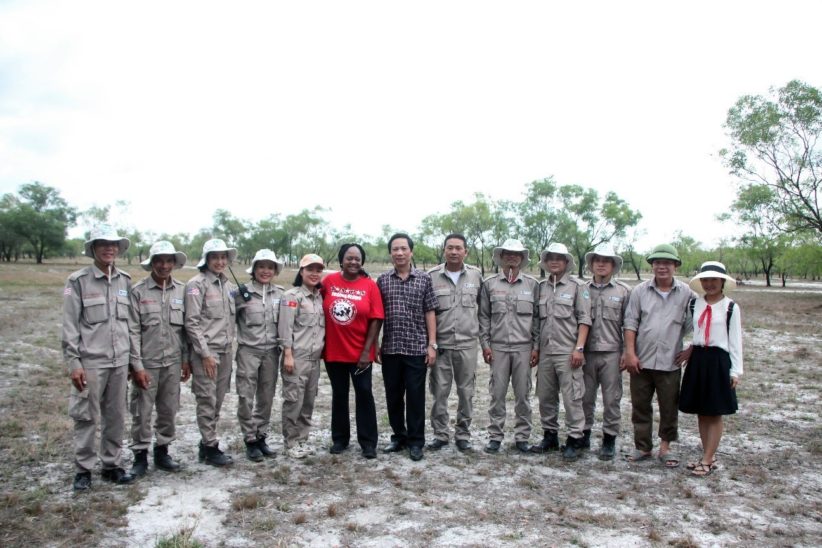 NPA was pleased to show her a demonstration of the cluster munition remnants survey (CMRS) methodology, including non-technical and technical survey. The development and continuing implementation of CMRS has been heavily supported by the United States Government in an effort to quantify the scope of contamination in Quang Tri province and provide accurate estimates as to the clearance resources required.
"I have nothing but positive things to say about the work and everything I've seen today," said Ambassador Jenkins, after watching the demonstration.
The highlight of the visit was a Women in Humanitarian Mine Action Roundtable. Hosted by Under Secretary Jenkins, the event gave her the chance to learn more about women working in humanitarian mine action. Five NPA operators - Nguyen Thị Hai Van, Nguyen Thị Ngoc Thuy, Nguyen Thị Thuy, Phan Thị Thu Huong, Trịnh Thị Hong Tham – and Provincial Programme Manager Nguyen Thi Dieu Linh discussed the important role that women play in mine action, particularly on the challenges they face as women working in mine action, how they overcome these and how they can continue their professional development.
Provincial Programme Manager Nguyen Thi Dieu Linh highlighted to Ambassador Jenkins that for the last several years there has been significant effort from all stakeholders including authorities, donors and operators to create good conditions for women to be more involved in mine action. "Currently, around 30% of NPA's mine action staff are female. However, we are still the minority – so it would be great if, in the coming time, authorities and donors could help to continue these efforts," she said.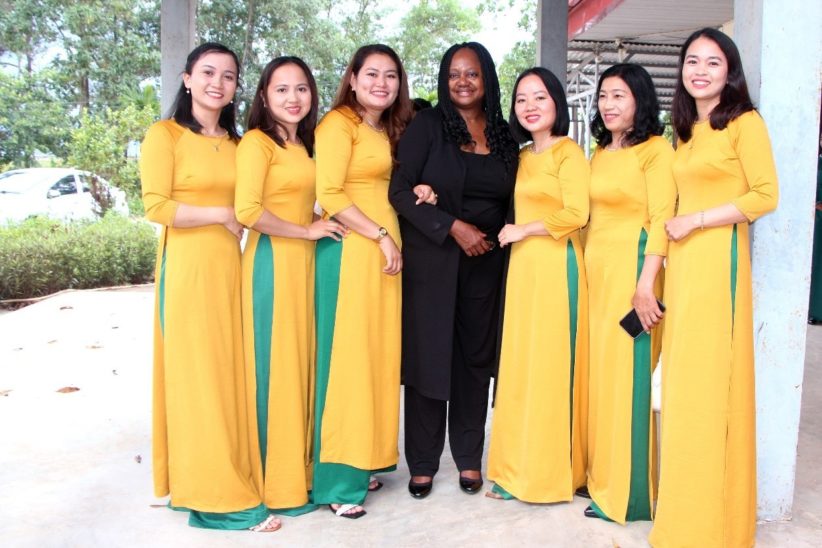 During the roundtable, Field Operations Officer Nguyen Thi Thuy shared that most NPA personnel were born and raised in Quang Tri province, and that their motivation comes after seeing neighbours and friends killed or injured by explosive ordnance. She shared that NPA staff are happy and proud of the work that they are doing, as they know they are bringing safety to their friends, neighbours and families.
Deputy Team Leader Phan Thi Thu Huong asked Ambassador Jenkins if she could advise women in mine action how to continue to grow and develop their individual capacities further. Ambassador Jenkins responded with words of encouragement for women deminers to set themselves as models for other women, and to let as many people as possible – particularly women – know that women are doing the work in mine action.
"She is a great inspiration to women taking part in mine action," said Nguyen Thi Ngoc Thuy, Team Leader of an NPA technical survey team said after the roundtable event. "Ambassador Jenkins has worked tirelessly to boost the role of women in all aspects of life, and made contributions to changing public recognition of the position and role of women as well as promoting gender equality."
"I see her as an exemplary model for all women in the world to follow suit in asserting ourselves," said field operation officer Nguyen Thi Thuy. "All kinds of work that men can do, we – women – can do as well."
NPA's Provincial Programme Manager, Ms Nguyen Thi Dieu Linh, also briefed Undersecretary Jenkins and the delegation on NPA activities in Quang Tri province, which are supported by the United States Government. The successful completion of non-technical survey in all accessible areas in Quang Tri province was highlighted, as was the continued work of technical survey, clearance and explosive ordnance disposal teams.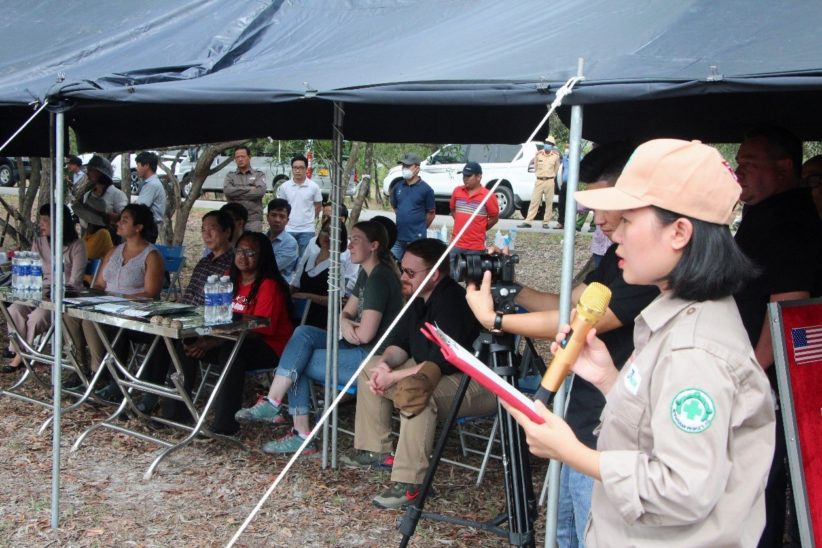 Country Director Jan Erik Støa also thanked the United States Government for their ongoing support for NPA in Quang Tri.
"The support of the United States Government is critical to our work in Quang Tri province, and particularly to the development of cluster munition remnants survey", said Mr Støa. "We are very grateful for their continued cooperation and dedication to reducing the risk of explosive ordnance in Quang Tri province."