Women can clear mines too
Although Norwegian People's Aid consciously encourages the recruitment of women to its mine-action programmes, it is not always that easy. In Iraq, many female deminers meet resistance from both family and friends, and from within the clearance teams themselves.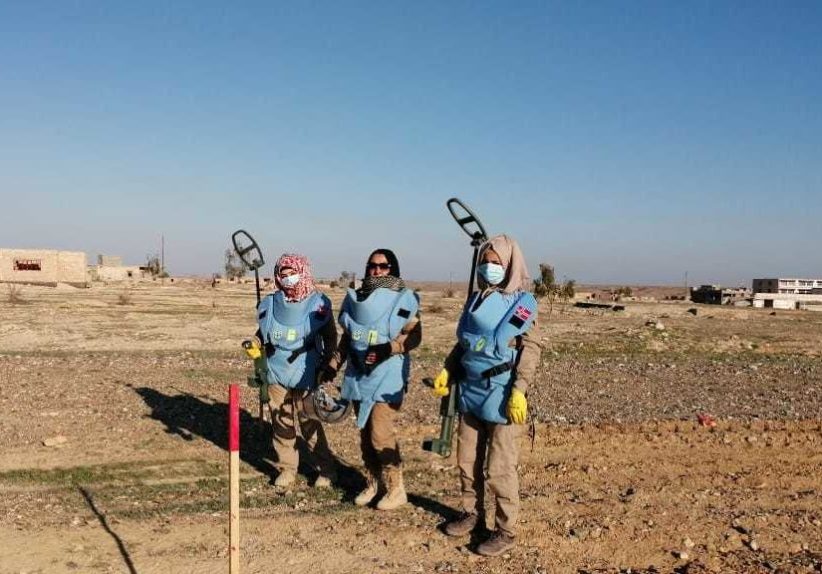 "Norwegian People's Aid began its mine-clearance programme in the Kurdish region of Iraq in 1995 with only one team. Now, the Iraq-programme has become NPA's largest with offices in Baghdad, Mosul and Ramadi. At the start of 2020 we counted 266 local employees, of which 37 were women", says Country Director for NPA Iraq, Jonathon Guthrie.

Iraq is an overwhelmingly Muslim country, and mine clearance is traditionally viewed as typical men's work, and unsuitable for women. Many women thus baulk at such work, owing to their own reservations and the pressure they come under from the people around them.

One person to experience this is Abeer. She was one of three women in her clearance team in Anbar Governorate. When the other two quit – one on account of pregnancy, the other for reasons unknown – Abeer's relations thought it unsuitable and wrong of her to continue working with just men. Her closest family, who supported her, also came under increasing pressure from the community in which they live. Abeer did not give up however.

"Following additional donor support from the Canadian Government, NPA was able to raise three new teams and additional females were able to be recruited, following the example that Abeer has set. She has now become the first female team leader in the programme", says Guthrie.
Experience tells us that the more female employees we have, the easier it is to recruit more. The barriers gradually become smaller
Although female employees are largely accepted by their colleagues, women who have been promoted to management roles often have problems being respected. Some male employees feel averse to reporting to a female supervisor, and undermine their authority.

"Put simply, the recruitment of women to the mine-clearance programme in Iraq meets three clear barriers: resistance against women seeking work as mine-clearance workers, post-recruitment resistance from society and the woman's family and circle of acquaintances, and difficulties with being respected – especially as leaders – by their own colleagues", Guthrie says.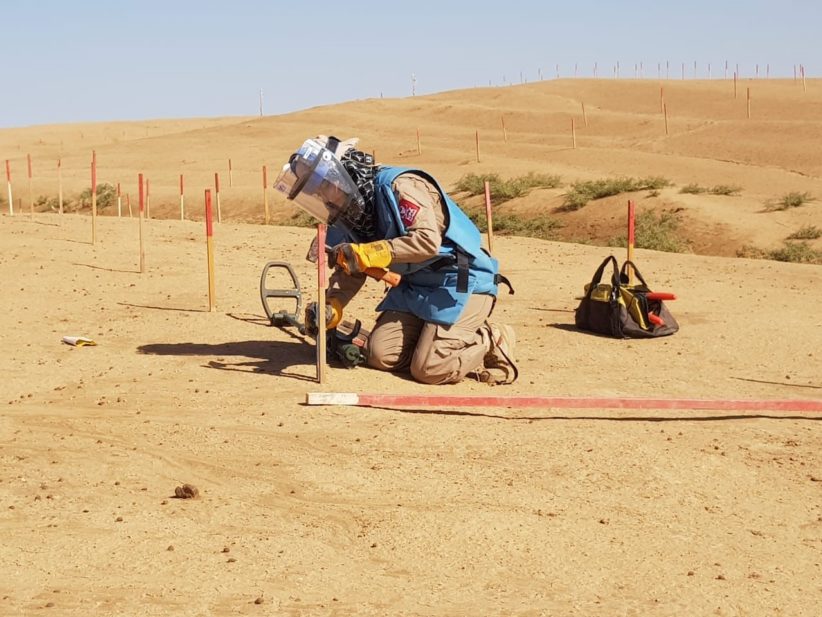 So, what does Norwegian People's Aid do to overcome these barriers?
"Encouraging women to apply is the key to achieving results. This opens a mental door, and can change the preconception that mine clearance is exclusively men's work. Using pictures of female mine-clearance workers in recruitment work contributes in the same way. Experience tells us that the more female employees we have, the easier it is to recruit more. The barriers gradually become smaller", NPA's Country Director explains."

Where resistance from family and acquaintances is concerned, it helps to have people who speak Arabic in the management team. This means that Norwegian People's Aid Iraq can talk to families about our procedures, work ethics and values. This reduces resistance at home, and it is possible that society at large will gradually learn to consider mine clearance as a profession that is also suitable for women", he adds.
But what about the barriers women meet within the programme?
Norwegian People's Aid employees do not live cut off from the rest of society, and culture, traditions and attitudes naturally colour their working day.

"We have, however, taken the step of establishing women-only teams in the mine-clearance programme in Iraq. Some people may think that this contradicts the principle of gender diversity – that women-only teams cannot possible represent – but we believe the knock-on effects may be very positive. When women report to women leaders, they may be given the opportunity of taking on greater responsibility. They acquire the necessary training and experience, and can demonstrate to themselves and others that they can be good leaders. We believe that this will open doors in the future so that women may become leaders of gender-mixed teams, Guthrie concludes.

Women such as Abeer are pioneers: the kind of people that Norwegian People's Aid really needs. We must prepare the ground to ensure that women are recruited and included, but what we need most of all is women that are brave enough to enter the ring. Then all the rest will follow.