The flooding disaster in Vietnam has killed over 100 people and left thousands homeless. The Quang Tri Province has been especially badly affected. The electricity has been cut off in many areas, and traffic has been blocked due to landslides and continued flooding.
According to authorities, the flooding has so far resulted in approximately 22,000 people being displaced and more than 40,000 houses submerged and damaged by the floods.

To ensure the safety of NPA's national and international staff, all survey and clearance operations in the affected provinces Quang Binh, Quang Tri, and Thua Thien Hue have been suspended since 8 October. All national staff and their families in these provinces are currently safe.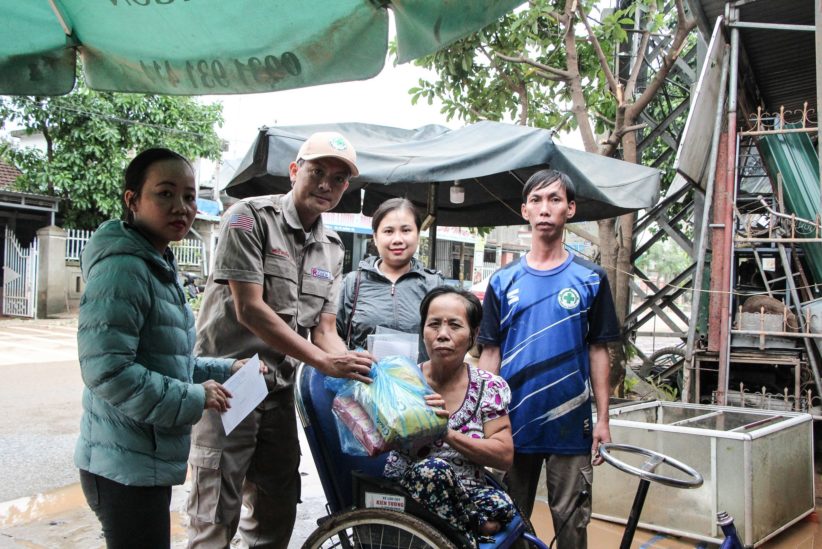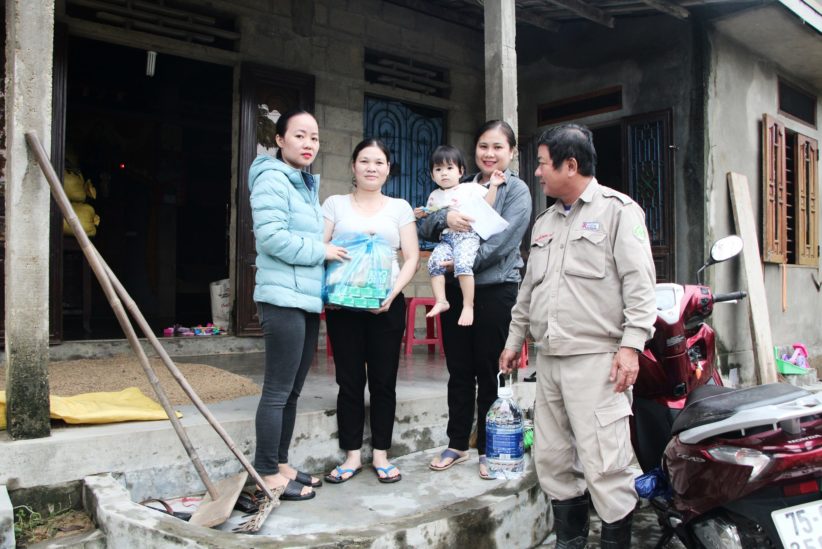 NPA's premises in flooded areas have not been affected, however some of the staff's houses located in lowland areas in Quang Tri and Thua Thien Hue provinces have been submerged in water. Needless to say, this has made life very difficult for them. Many have lost their livestock and had their electric appliances ruined.
This week, representatives of the RENEW/NPA Workers Union went to visit families of staff members in Quang Tri and Thua Thien Hue Province. 40 of our staff's families have had their homes submerged in water, one house for as much as two meters.

During the visit, representatives from the union managed to visit most of the affected families. They brought gifts from the Workers Union's Fund as well as contributions from non-affected staff members. Hopefully this will help the families overcome some of the short term difficulties caused by the flood.
Workers Union representatives stayed in the flooded area from 19 to 20 October and have now safely returned to the office.